New York Construction Worker Slip and Fall Lawyer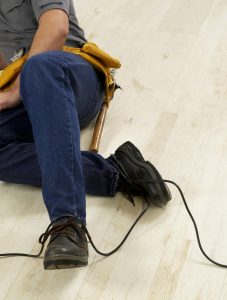 Being a construction worker in New York, NY, can be dangerous. When you operate heavy machinery and work at great heights, or even below in trenches, your job may be accompanied by great risk. Construction workers work in dangerous environments every day, but have a right to work in a safe environment. 
When a construction site environment is unsafe, serious injuries may occur. There are specific statutes, rules and regulations, inspections, and safety programs that must be observed to prevent these types of accidents on any construction worksite. 
If you are a construction worker and have been injured on the job, you have options to recover for the incident, whether it be a slip and fall or any kind of accident on a construction site. Regardless of your immigration status, you may be able to sue for compensation. Contact the Hill & Moin, LLP construction worker lawyers today at (212) 668-6000 for a free case evaluation.
Slip and Fall Accident Defined in New York
When an individual slips and falls on another person's property and is injured, dangerous or unsafe conditions could be the primary cause. A trip or slip, or fall can easily be caused by cracked pavement, torn carpets, inadequate lighting, unsafe stairs, or narrow stairs.
If you slipped and fell at a construction site, you may be entitled to file a workers' compensation  claim or a personal injury lawsuit. Since you need to be fully informed about your right to seek compensation, it is important to contact the experienced and knowledgeable lawyers such as those at Hill & Moin, LLP to assist you with your case. Contact our construction worker slip-and-fall accident lawyers at (212) 668-6000 for a free consultation.
Common Construction Accidents in New York
Slip and falls are hardly the only type of accident that can occur on a construction site. Workers are often exposed to the following risks:
Bulldozer accidents 

Burns 

Dangerous construction machinery accidents

Dangerous construction materials 

Dangerous construction tools and equipment 

Defective elevator shafts

Defective equipment and tools 

Defective hoists 

Defective machinery 

Explosions 

Falling objects

Falls from high heights including ladders, roofs, and scaffolding

Forklift accidents

Gas leaks

Heavy equipment injuries

Slippery areas

Unstable working surface
Injuries may vary depending on the type of environment that you are working in. According to the National Safety Council, there are an estimated 24,700 injuries that occurred in one year because of falls on construction sites. Warehouses, transportation, and manufacturing companies have seen even higher rates of slip-and-fall accidents. Meanwhile, there were 43,660 fall accidents in the education and health field and 29,830 fall accidents in the retail industry. 
Whether you work in construction or retail, slip-and-falls can happen any day. If you have suffered from a slip-and-fall accident while on the job, you may be able to seek workers' compensation for yourself and your family.
When the lawyers at Hill & Moin, LLP take on your case, we do all we can to ensure our clients receive the compensation they deserve. Choose a law firm that has more than 40 years of combined experience. Contact our office today at (212) 668-6000.
Common New York Construction Workers Injuries
Construction slip and fall accidents occur quite frequently. Below are some common construction injuries in New York City, which may be related to slipping and falling: 
Back injury including a slipped disc 

Broken bones including fingers, toes, hand, foot, arm, leg, knee, and shoulder 

Broken ribs, femur, hips, spine, neck, face, and skull 

Cuts, scrapes, bruises, punctures, and other soft tissue injuries 

Electrocution

Impaling

Ligament injuries, burns

Neck injuries

Nerve damage
Being injured while on a construction job is not something you or anyone should take lightly. Working in the construction industry is extremely dangerous, and here at Hill & Moin, LLP, our construction slip-and-fall accident lawyers take these cases seriously. 
If you or a loved one has been injured on a construction site, it is your right to pursue workers' compensation, and you do not have to fight alone. If we take on your case, the lawyers at Hill & Moin, LLP will be with you every step of the way. Our lawyers work for you and help you understand the full legal process while we work on your behalf. 
Contact our office today at (212) 668-6000 and learn what our results-oriented lawyers can do for you.
OSHA Safety Regulations
The Occupational Safety and Health Act of 1970 set in place safety regulations in most states that apply to any work done on a construction site. When a slip and fall occurs in a construction area, negotiations may turn into a debate over who was responsible for the accident and who is responsible for ensuring that OSHA rules and regulations are being followed on site. 
When OSHA regulations are violated, the legal repercussions depend on the specific circumstances. In New York, the injured party could be blamed for the violation, but there may be solid grounds to hold the general contractor and property owner responsible. 
It all depends on the circumstances of your individual case. For instance, the terms agreed on by the employer and the contractor may pin liability on the employer if he or she did not uphold the contract by violating OSHA regulations. 
In general, OSHA regulations and rules are meant to be followed by the property owner and the general contractor and subcontractor. When rules and regulations are not followed, it is possible that more than one of these parties may be held liable for the accident. Violations of these rules, when they result in an accident, may be solid grounds to receive compensation and perhaps even to go to court. Particularly, a property owner and general contractor may be responsible under the New York Labor Law if there was a violation of a specific New York Industrial Code provision. At Hill & Moin, a qualified construction accident attorney will evaluate your case to see if a third party can be held responsible for a violation of the law.
New York Slip and Fall Hazards in Construction Sites
Dangerous situations may occur on anyone's property. Nevertheless, in a construction area, there may be compounded risks. On a construction site, heavy equipment, unfinished projects, and building materials all may increase the risk of slip-and-falls. 
Below are some common causes of slip-and-falls in New York City construction zones: 
Cones and barriers not placed properly 

Debris on the walkways 

Inadequate lighting 

Liquid spills 

Lack of sufficient warning signs 

Uneven pavement
If you slipped and fell while on a construction site, your job may be at stake while recovering from your injuries. If you have been injured and want to seek compensation, contact the lawyers at Hill & Moin, LLP. 
When we take on your case, we are always there for you and your family. When you hire an attorney with our law firm or among our network of trusted associates, you work with experienced personal injury lawyers who can make you feel confident that your future is secure.
If you have suffered from an injury, be sure to contact the Hill & Moin slip and fall lawyers at (212) 668-6000 today for a free consultation.
New York Compensation For Construction Slip and Fall Accidents
The repercussions of slipping and falling may include more than injury – what if you lose much of your income? An experienced law firm can help you fight for compensation. A fair amount may help financially while you are out of work or and physically injured.
Below are damages that injury victims commonly fight for when seeking compensation: 
Medical expenses

Future medical costs 

Rehabilitation costs – may include physical and occupational therapy 

Loss of income 

Loss of future income 
Do not let a construction slip-and-fall accident leave you suffering financially. Our law firm understands what a troubling time this is for you. However, knowing you have trusted counsel fighting for your workers' compensation benefits and medical care in our hands can help you better focus on your recovery. 
The knowledgeable workplace injury attorneys at Hill & Moin are available to review your case to determine how to best proceed with your claim. Contact our office today for a free consultation. Do not worry about your rights –take the first step to a more secure future today. 
Tips for Protecting Your Rights in New York
When being involved in a slip and fall accident, there are steps that a lawyer can take to help protect your rights. After you are injured, you may either be unaware of your legal rights or you may not be thinking clearly. Anxiety is often heightened, you may already be experiencing pain, and you may even be wondering how to afford medical care. 
Yes, there is a lot with which you must contend when you are injured in a slip-and-fall construction accident. But here are some steps that you can take to protect your legal rights: 
Contact a lawyer

as soon as possible to help you with your slipandfall accident on a construction site site. If at all possible, this should be your first step, if you are physically able. A lawyer can help you build a rock-solid case and file the claim that will get you the compensation you deserve. 

Seek medical attention

after being involved in a slip-and-fall accident at a construction site. It is important to seek medical care from a doctor. While you may not think you are injured enough to see a doctor, it is still vital to document your injuries to ensure a strong claim.

Document

the accident scene. Note the object or conditions that caused you to slip and fall. The goal is to get pictures or videos of the area before it is cleaned up. 

Obtain names

if you can, and write down any witness names along with contact information. We can use their testimonies later on to help corroborate what happened when the accident took place. 

Preserve any evidence

. Save anything that could be used as evidence related to your accident. This may include your shoes and clothing.
Coping with an injury and filing a claim is never easy. That is why it is imperative to seek legal help from an experienced lawyer with a well-established law firm. The slip-and-fall accident lawyers at Hill & Moin are available to answer any questions you may have regarding your claim, and we can also help point you in the right direction to take care of your case. 
Contact our New York City office today at (212) 668-6000 and let one of our attorneys look over your case. We can then help you determine the best possible course of action to seek damages or workers' compensation for your injuries. Our lawyers look forward to providing you with your ideal Personal Injury Recovery SolutionsⓇ.