How Long Does a Wrongful Death Lawsuit Take?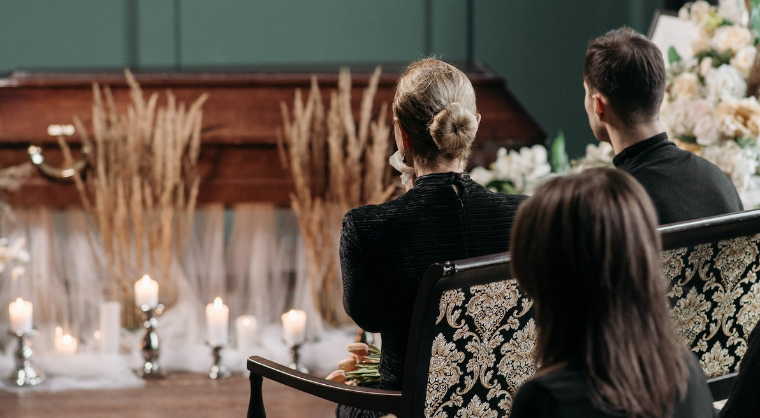 When a loved one dies due to negligence, seeking justice is crucial. Filing a wrongful death claim holds the responsible party accountable, prevents recurring harm, ensures financial stability for surviving family members, and brings peace and closure in the face of injustice. But how long does a wrongful death lawsuit take?
Contact Hill & Moin LLP for legal assistance in seeking fair compensation for your wrongful death claim. We offer free consultations.
When you choose Hill & Moin LLP to represent your wrongful death lawsuit, it's like having "a lawyer in the family." Call us today at (212) 668-6000 to learn more in a free case evaluation.
What Is the Average Length of a Wrongful Death Lawsuit?
Wrongful death lawsuits are unique. Some cases may only take months to settle while others can take two to four years to resolve.
A wrongful death case is a complicated legal process that cannot be hurried, but an experienced attorney can devote the necessary time and attention to settle wrongful death claims. The right wrongful death lawyer for you will be equipped to handle the various aspects of your suit, whether negotiating with an insurance company or relating another personal injury claim or lawsuit to your case.
Why You Should Not Be in a Hurry to Settle a Wrongful Death Lawsuit
In wrongful death cases, we understand the desire to settle things quickly. It's natural to be concerned about how long the lawsuit may take.
After losing a loved one, financial struggles can hit hard. The future may seem uncertain if your family relied on the deceased person as the main provider.
Settling a wrongful death suit fast might seem like the best option. It can help cover immediate bills and keep your family out of debt. But you also need to consider the long-term benefits of being patient. A quick wrongful death settlement may offer immediate relief but is not a lasting solution, for the following reason.
Insurance Companies Are Not on Your Side in a Wrongful Death Case
Insurance companies want to pay as little as possible in wrongful death settlements. They often start with a low offer, hoping people will accept it. This process consumes time.
Do not be fooled by this tactic. The initial amount offered is most likely less than what your family deserves. While money can never bring back your loved one, getting the maximum compensation you are entitled to receive is essential for your family's future.
An experienced lawyer can estimate the amount of compensation you are entitled to and fight for that sum on your behalf. Meanwhile, you can focus on taking time for yourself and your family.
Why Might a Wrongful Death Case Go to Trial?
When a wrongful death claim cannot be settled out of court, the case moves to a trial. Insurance companies may not agree with you on how much should be paid as a wrongful death settlement. The disagreement may be related to what is deemed reasonable funeral and burial expenses or lost wages.
During the trial, the jury listens to the evidence presented by the law firm working on your behalf or that of your personal representative. The jury decides on a fair and reasonable amount for the family members.
The jury looks at the harm caused and whether the death happened because of a crime or a medical mistake. In those situations, the jury might decide that the person responsible should also pay punitive damages.
Punitive damages serve as a form of punishment that can be awarded in certain cases, such as medical malpractice or car accidents involving negligence. This additional penalty serves to hold the defendant accountable for his or her reckless behavior.
What Is Involved in a Wrongful Death Lawsuit?
A wrongful death lawsuit comes into play when a person passes away because of someone else's negligence. The case may not be settled out of court. This means the surviving family members can bring a wrongful death trial to seek justice.
In such wrongful death claims, the court or a jury decides how much compensation the surviving family members should receive. This amount is calculated by considering various factors such as:
Victim's age
His or her health
How much the deceased could have earned
Duration he or she could have lived
How the deceased supported his or her family
Mental anguish of surviving family members
What can you do to ensure that you get just compensation in the wrongful death lawsuit? First of all, speak to a lawyer straight away.
Why You Should Get Help From a Lawyer
There are several steps to take when it comes to a wrongful death lawsuit. In any case, though, the process starts with the deceased's personal representative reaching out to a knowledgeable lawyer.
Wrongful death attorneys can guide you through every phase of the legal process. Your lawyer can ensure the wrongful death lawsuit is filed before the deadlines pass and identify who should be responsible for your loved one's death. This way, you can seek the right amount of compensation for the harm and mental anguish caused.
Although wrongful death cases end eventually, the journey for injured victims seeking justice and fair compensation can be challenging. However, with the right legal support, you can overcome the legal process and work towards finding closure.
Working with a lawyer also makes it possible for you to respond to an unsatisfactory offer with a strong appeal and achieve justice. For example, if the compensation amount awarded is not satisfactory, you have the right to appeal the decision. You can seek a larger, more fair wrongful death settlement.
What Circumstances Can Affect the Timeline of a Wrongful Death Case?
While you realize it takes some time to settle a wrongful death case, you may wonder, "How long does a wrongful death lawsuit take?"
The answer is: It varies. While one case may take just a few months, others can be more drawn-out and complicated. Factors such as determining fault, proving liability, agreeing on fair compensation, or whether a crime was involved may increase the time needed to settle the claim or case.
Determining fault
One of the first necessary steps is to determine who is responsible for the death. It may not always be clear-cut who is at fault. There may be more than one party responsible. Difficulty establishing the liable party can affect how smoothly the case progresses.
Proving liability
You may feel certain you know who is responsible, but in a legal case, you must prove liability. To do this, you need as much evidence as possible to support your claims. Once liability is established, the next step is to seek a reasonable settlement.
However, the other party might try to create reasonable doubt, casting uncertainty on his or her responsibility. Wrongful death attorneys can effectively gather and present strong evidence to ensure you receive the compensation you deserve.
Vying for a certain amount
The amount of money sought for compensation can also change the timeline, especially if the case involves dealing with an insurance company. At times, the insurer might dispute who is at fault, which can further prolong the process.
Criminal action
If the victim's death resulted from a criminal act, this could complicate the timeline. Additionally, suppose there is evidence suggesting that the person who passed away was partially responsible for the accident that caused his or her injuries and death. Such factors can influence the length of time it takes to resolve a wrongful death claim.
Other Factors That Complicate a Wrongful Death Case
Wrongful death cases can be quite complex for several reasons. What factors can add to the challenges of these types of cases?
Family grief
Though the family members are already dealing with grief, some may be forced to buckle down and focus on legalities. This is truly an inconvenient time to learn complicated laws and procedures regarding their loved one's passing.
Need for witnesses
Another reason for the complexity of a wrongful death lawsuit is that the evidence in these cases may not be straightforward. Sometimes, numerous witnesses are required to testify to support the plaintiffs' claims. It takes time to track down eyewitnesses and secure the testimony of experts.
Victim's share in the accident
If there is cause to believe that the victim may have had some involvement in his or her own demise, this can further complicate matters.
For example, it could be that the deceased passed away in a car accident where he or she was driving slightly over the speed limit, but the other driver was drunk.
In such a situation, it's harder to determine who should be held accountable or how the liability should be portioned out. Thus, the wrongful death case may take some time.
Insurance companies
An insurance company may be involved in settling wrongful death claims. For example, when someone's spouse passes away, the surviving husband or wife may need to deal with an insurance company. This often happens after an accident or personal injury is caused by a wrongful or intentional act.
The insurance company is responsible for assessing the situation and determining whether the surviving spouse can recover damages. Sometimes, insurance companies may not respond or cooperate, and that can make things difficult.
Estate process
After a person's death, his or her belongings and property become part of the deceased person's estate. Most wrongful death claims aim to financially compensate the family left behind. Typically, you do not need to pay taxes on the compensation received from wrongful death suits in New York, though this may differ in other states.
However, the exact rules can vary, so consult a legal expert to understand how taxes may or may not apply in your situation. This way, you can follow the legal process and receive the correct compensation without unnecessary tax burdens on the deceased's estate.
How to Determine the Amount of Compensation to Seek
In a wrongful death claim, various types of damages can be sought to compensate for the losses caused by a wrongful act, such as medical malpractice or negligence in a car accident. Some of these damages aim to cover the expenses the person incurred before passing away, like medical bills.
Additionally, the family may seek to recover damages to help address the financial impact of funeral expenses and the mental suffering caused by the wrongful act. Most of the damages are awarded to the family members who are left behind.
These damages cover things like:
Funeral expenses
Burial expenses
Money the person would have earned if he or she were still alive
Support and services he or she provided to his or her family
Loss of guidance, love, and companionship the deceased offered
Mental suffering the family is experiencing
Awarding damages aims to help the family cope with the loss and hardships of a loved one's death. Consulting a lawyer can help establish the value of your case.
How Solid Evidence Helps Your Case
In a wrongful death case where the defendant acted negligently, evidence must be gathered from the accident scene that shows how the personal injury resulted from the defendant's negligence.
In personal injury cases, one key element is proving that the defendant breached the duty of care. A breach means he or she failed to fulfill a responsibility to keep others safe.
Evidence can take different forms, such as:
Medical records
Pictures
Witness statements
Death certificate
When negligence leads to death, the family may seek legal assistance from a law firm specializing in wrongful death cases. Your lawyer can help to gather essential evidence for your case.
Under New York law, evidence can be used to build a strong criminal case or a suit in a civil court. These cases aim to compensate the surviving family members for losses, including funeral and burial expenses and the emotional impact of losing a loved one.
The evidence gathered strengthens your case and helps figure out how much money should be recovered for:
Medical bills
Lost wages
Income the person would have earned if he or she were still alive
What is the Time Limit to File Wrongful Death Lawsuits in New York?
Each state has a specific time limit for legal action in a wrongful death case. In New York, you generally have only a few years from the date of the loved one's death to file a wrongful death lawsuit.
Consult an experienced wrongful death attorney in New York if you are unsure about your case or need more time. You may get a statute of limitations extension in certain situations.
If you only discovered the cause of your loved one's death after his or her passing, the "discovery rule" can come into play. It must be proven that you did not know the cause of illness or injury before your loved one died. If the court agrees, the time limit to file a wrongful death lawsuit can be counted from the date when you find out the cause of death rather than the actual date of death.
Get Help With Your Wrongful Death Lawsuit
Untimely deaths are tragic. Sudden and avoidable deaths happen daily from many different causes. Across the US, it's estimated that more than 250,000 people die each year from medical errors alone.
When someone you love dies because of someone else's mistake, take immediate action. You need to find out what to do.
To help you with this, we offer free evaluations to help families understand their legal choices and gather information to make suitable decisions.
Contact the New York law office of Hill & Moin LLP to schedule a free consultation with us regarding your potential wrongful death lawsuit. Our team members can listen to and guide you without pressure or obligation. Many clients have said having our firm represent them feels like having "a lawyer in the family."
Join the family. Complete the contact form or call us today at (212) 668-6000 to learn more about your Personal Injury Recovery SolutionsⓇ.
Don't wonder about your rights!