Understanding Damages in Wrongful Death Lawsuits: What You Need to Know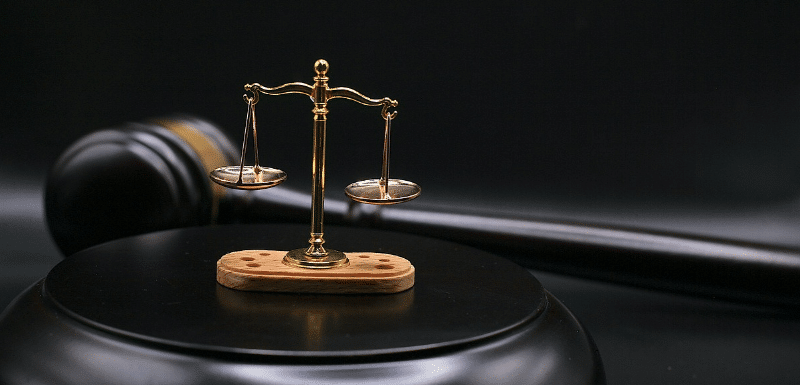 One of the most difficult situations a person can face in life is the tragic death of a loved one. This can be especially challenging when the death was caused by someone else's negligence and could have been avoided.
In addition to the deep emotional and familial loss, a tragic death often results in considerable financial strain as well. A wrongful death lawsuit may be one option to recover compensation for the damages caused, so this blog discusses some important details you need to know before deciding your next steps.
The wrongful death attorneys at Hill & Moin LLP are here to answer your questions and provide the information and guidance you need during these difficult moments. Our team is available 24/7 to offer the help you need – call us at (212) 668-6000 to schedule your free consultation with our legal team.
The 3 Types of Damages in NY Wrongful Death Lawsuits
When speaking about both wrongful death and personal injury lawsuits, you will hear the term "damages" frequently. Put simply, damages are losses that have resulted from an injury or death where compensation is available.
Generally speaking, damages awarded to the surviving family members in a wrongful death lawsuit typically fall under one of 3 categories: economic, non-economic, or punitive.
Economic damages
Economic damages, as the name suggests, refer to financial losses due to a person's death. In many wrongful death cases, a victim may have received medical treatment and care before death, resulting in medical bills and expenses. In addition to these medical expenses, compensation can also be awarded for funeral and burial expenses.
However, these initial and direct expenses do not tell the whole story. Especially when the victim was a main provider for the family, there is a much larger financial impact as well. That is why economic damages in a wrongful death claim often include compensation for lost financial support, such as loss of earnings, benefits, and inheritance.
Non-economic damages
Of course, a wrongful death results in much more than simply financial losses. There is often substantial emotional trauma suffered by the surviving family members.
In many states, surviving family members are able to recover compensation for non-economic damages, such as:
Loss of love and companionship
Loss of guidance and advice
Loss of consortium of the spouse
Mental pain and suffering of the family members
In New York, however, compensation for pain and suffering is only available to the personal injury victims themselves before their death, not their family members. In other words, you cannot claim non-economic damages by means of a wrongful death claim.
As you can see, proving some damages may be less straightforward. Our wrongful death lawyers take the time to work closely with our clients to understand the damages caused after a wrongful death. Most times, this includes working with experts who can help calculate and prove the amount of damages in a wrongful death case.
Punitive damages
In addition to economic and non-economic damages, at times, punitive damages may be awarded in exceptional wrongful death cases in New York. As implied by the name, punitive damages are not there to compensate for a loss in particular but as additional punishment for the action.
Punitive damages are rare and are typically awarded when a defendant's actions were grossly negligent or intentional. In order for punitive damages to be awarded, it must be proven that the liable party acted with "conscious disregard or indifference to others' safety, life or rights."
The court will decide whether punitive damages are necessary, as well as the amount. Generally, factors such as the severity of the person's actions or negligence, as well as the impact of the incident on the victim and his or her family, will be considered.
Filing and Recovering Damages in a Wrongful Death Lawsuit
The way wrongful death suits are handled depends largely on the laws of the state where the victim was living at the time of his or her death. These laws vary greatly from state to state, making it especially helpful to work with an experienced wrongful death attorney who is familiar with local laws and statutes.
Who can file a wrongful death lawsuit?
Generally speaking, states fall into one of the following categories when it comes to filing wrongful death lawsuits:
A surviving family member
A personal representative
An executor
In New York, the personal representative of the estate needs to file a wrongful death lawsuit. While the personal representative is responsible for filing the lawsuit, he would not normally be a beneficiary of the settlement unless he was also an eligible family member.
Who can recover damages?
Legal actions filed in the case of a loved one's death are generally separated into: survival actions and wrongful death actions. A survival action claims damages suffered by the victim prior to his or her death, both financial and emotional. Meanwhile, a wrongful death action is usually limited to seeking economic damages suffered by the surviving family members due to their loved one's passing.
Compensation awarded for the survival action goes to the estate of the victim which will eventually be divided up according to the will.
According to New York Senate Section 4.1-1, if there is no will, the estate will be distributed in this order:
If a spouse and no children, the entire amount goes to the spouse
If a spouse and children, the spouse receives $50,000 and half of the remaining balance, with the children dividing the rest equally
If children and no spouse, the amount is divided equally among the children
If there are no children and no spouse, the entire amount goes to the parent(s)
If siblings and no spouse, parents, or children, the amount is divided equally among the siblings
At times, the estate will also be distributed to the grandparents or grandchildren if there are no closer living relatives.
Compensation awarded by means of a wrongful death claim, however, gets divided up according to who suffered the losses. In most cases, the spouse, children, or parents of the victim can recover compensation by means of a wrongful death lawsuit.
Your wrongful death attorney can help you better understand the options that may be available, depending on your case. It could be that a survival action, in addition to your wrongful death claim, will ensure that your family's needs are fully met.
Call Hill & Moin LLP Today for the Legal Help You Need
It can be overwhelming and stressful to consider and initiate a wrongful death lawsuit while still grieving your loved one. If you think you have a potential wrongful death case, you do not need to handle this on your own.
At Hill & Moin LLP, NYC, we are dedicated to providing our clients with the support and guidance they need. Our team is available to listen to your story and answer your questions so you can decide on your next steps.
Contact us 24/7 at (212) 668-6000 to schedule your free consultation and learn about our Personal Injury Recovery SolutionsⓇ. A wrongful death claim may be the best option for you.
Don't wonder about your rights!