New York State Car Accident Laws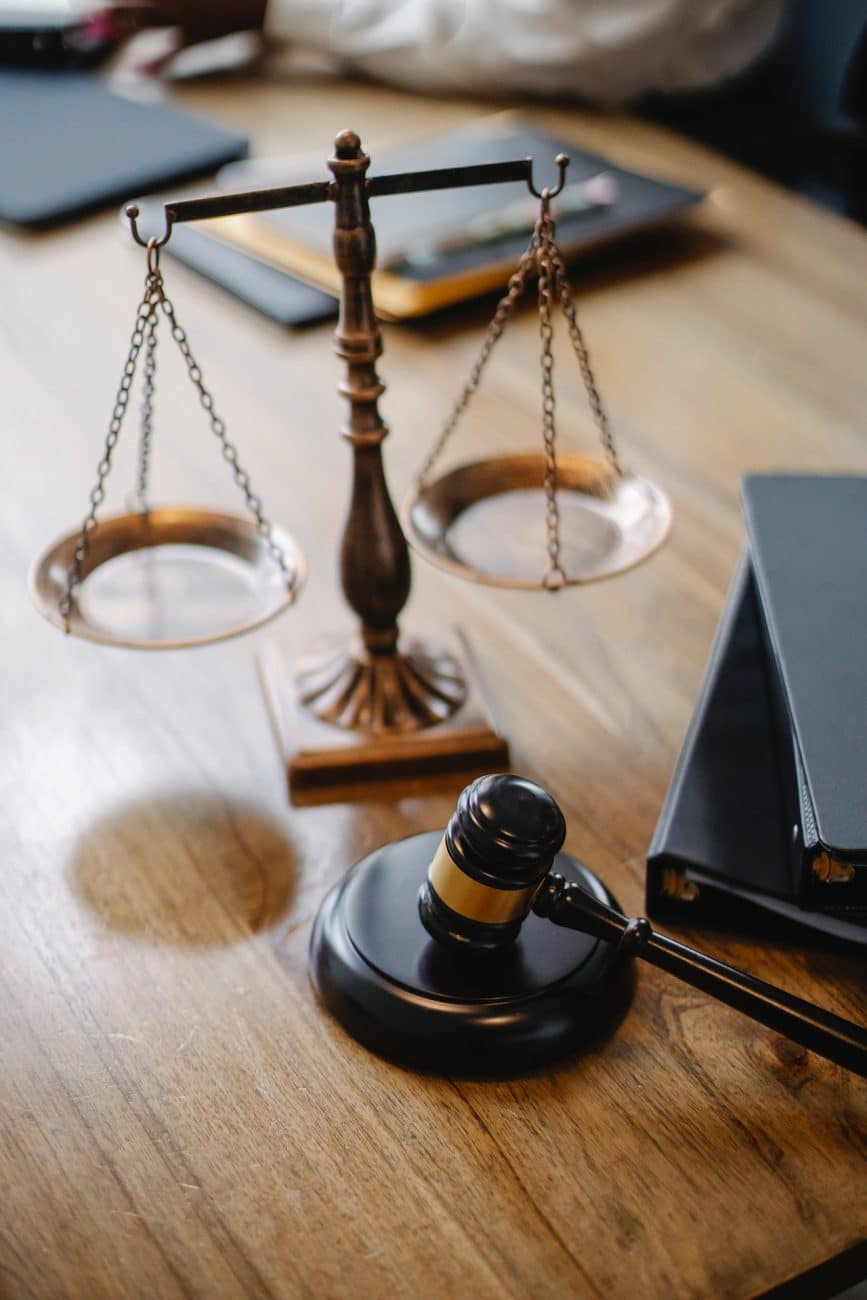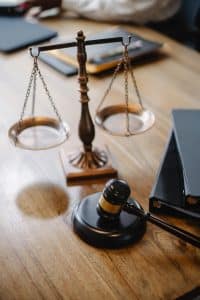 The very idea of being involved in a serious car collision can cause anxiety. If you or a loved one has been injured in a wreck or is dealing with significant property damage, you may be feeling stressed and overwhelmed. Further, you may be unsure how New York car accident laws may affect your legal right to recover damages for your losses.
Even a seemingly minor collision can be unnerving and expensive. Understanding New York car accident laws will help you to better navigate the insurance claim system in order to reach maximum compensation following an incident.
At the New York law firm of Hill & Moin LLP, our attorneys have more than 60 years of combined experience fighting on behalf of New York accident and injury victims. Our legal team is dedicated to reaching the best possible outcome in every case we take, helping each of our clients make their lives whole again. Learn what our experienced attorneys can do for you by calling (212) 668-6000 to schedule a free case evaluation. 
Common Types of Car Accidents in New York State
According to the New York Department of Health, motor vehicle traffic injuries are the leading cause of injury-related death, the second-leading cause of injury-related hospitalizations, and the third-leading cause of injury-related emergency department visits in New York State.
Different types of accidents repeatedly come up when discussing New York car accident laws. The following types of motor vehicle accidents are commonly reported in New York.
Rear-end Collisions
Rear-end car accidents are one of the most common types of accidents. A rear-end collision occurs when a driver hits a vehicle from behind.
These accidents are often the result of the rear driver's inattention. Although there may be extenuating circumstances, a driver is, in general, expected to leave enough room between his or her vehicle and the one in front to be able to stop safely and quickly.
Head-on Collisions
A head-on collision occurs when two vehicles driving in opposite directions crash into one another. Such accidents are extremely dangerous, often resulting in debilitating injuries or death. The majority of head-on collisions are the result of negligence on the part of one or more drivers.
Head-on collisions are usually caused by a driver going the wrong way on the road or crossing a double yellow line into oncoming traffic. This may happen for many reasons, including driver confusion, fatigue, intoxication, distracted driving, or vehicle defects.
Side-swiping Accidents
Sideswipe accidents occur when the side of one vehicle hits or scrapes the side of another vehicle. The cars may be traveling in the same direction or opposite directions.
This type of accident most commonly happens when a driver drifts into the next lane or mistakingly changes lanes without first checking to make sure there is no other vehicle in his or her path. It is not uncommon for a driver to sideswipe a parked vehicle, especially in narrow roadways or tight parking areas.
Side-impact Accidents
Often referred to as T-bone or broadside accident, a side-impact accident occurs when the front of one vehicle hits the side of another. Such accidents often happen in intersections or parking lots but can also occur on a highway when a driver loses control of his or her vehicle and skids sideways.
Side-impact accidents can result in serious injury and damage because the side of a vehicle is simply unable to absorb such a significant hit.
Rollover Accidents
A rollover accident happens when a vehicle loses control and tips or flips over onto its side or roof. Poor weather conditions, road obstacles, or reckless driving are usually contributing factors in rollover accidents.
Single-car Accidents
A single-car accident refers to an accident involving just one vehicle. In most cases, the driver ran off the road or hit debris. Difficult weather conditions, unexpected animal crossings, or distracted driving may lead to a single-car crash.
Reckless Driving Accidents
When a person drives recklessly, the risk of crashing increases significantly. In most cases, reckless driving accidents are the direct result of a driver violating the law.
Examples of reckless driving behavior are:
Speeding
Failure to yield the right-of-way
Running stoplights
Tailgating
Racing
Erratic driving
Legal Obligations After a Car Accident in New York State
New York traffic laws include specific legal obligations for drivers involved in car accidents. Since failing to comply with these duties can result in serious consequences, all drivers need to know what to do after a motor vehicle accident.
Some New York laws that detail your legal duties after a car accident include the following.
New York Driver Exchange of Information Law
Under New York law, if you are involved in an accident where someone is injured, you are required to stop at the scene of the crash. You must give your name, address, driver's license number, and insurance information to the injured person.
You must also give your personal contact information and insurance details to the responding police officer investigating the accident. In the event that no officers come to the scene of the accident, it is your legal responsibility to report the accident to the nearest police station.
New York Law Requires That an Accident be Reported to the Police
In New York, you have a limited number of days to report a car accident in which a person was injured or killed. You must report the collision to the Department of Motor Vehicles. You must also report accidents that cause more than a certain amount of damage to a single person's property.
Failing to report an accident which you are legally obligated to report to the DMV is a misdemeanor offense in New York. The DMV has the right to suspend or revoke your license and registration if you fail to submit the accident report on time.
Your Legal Duty in a New York Car Accident With no Injuries
New York state law requires that you stop at the scene of an accident that causes damage to someone else's property, even if no one was injured in the collision. You must then exchange information with the other driver and any others who may have suffered property damage as a result of the collision.
You are required to share your personal contact information, as well as your insurance identification card and driver's license. If the property owner is not present at the time of the accident, this information must be reported to the nearest police station.
Your Legal Obligation if You Hit a Parked Car in New York
If you hit and damage a parked car, New York law requires that you stop and exchange information with the owner of the parked vehicle. If he or she is not present, you must report the accident along with your personal details to the nearest police station.
New York Speed Limit Laws
Unfortunately, speeding is a contributing factor in many serious car crashes. New York State law requires that you always drive safely, at or below the speed limit. The posted speed limit is the maximum speed at which a driver can legally operate his or her vehicle. The law does not make exceptions when everyone else is speeding around you.
At times, due to weather or road conditions, it is safest to drive under the speed limit in order to avoid an accident. The penalties for speeding can be significant. Depending on how fast you were going, you could face a hefty fine or even prison time. The DMV will revoke your license if you are convicted of multiple speeding violations within a certain period of time.
New York Comparative Negligence Law
New York follows a pure comparative negligence rule. This law allows you to recover compensation for your injuries, even if you bear partial responsibility for the accident.
At times, liability in a traffic crash is clear; however, it is not unusual for multiple drivers to share some degree of fault for the collision.
In a car accident case, the insurance adjuster or court will work to calculate both the damages and the percentage of fault belonging to each party. The damages are then adjusted based on the share of fault.
The pure comparative negligence law applies even if you are primarily at fault for the car accident. Under this New York law, even if you are found to be more than 50-percent responsible for the car crash, you are entitled to your percentage of the damages. However, in turn, you are responsible for providing compensation for the other driver's losses.
New York No-fault Car Insurance Rules
New York is a no-fault state when it comes to car accidents. The no-fault system does not make everyone automatically free of responsibility for a collision. What it does mean is that, after an accident, you need to file a claim under your own personal injury protection insurance for compensation for your injuries, regardless of who was at fault.
Your personal injury protection insurance is designed to cover accident-related expenses such as:
Medical bills
Household and transportation expenses
A percentage of lost wages
Death benefits
Depending on the severity of the car accident and the injuries sustained, you may not be limited to filing a claim under your own insurance policy. You may be able to pursue a third-party insurance claim or a personal injury lawsuit.
Recovering Damages After a New York Car Accident
In some car accident cases, the victim sustains a serious bodily injury and needs extensive medical treatment. In such situations, it is possible that your own insurance carrier will not cover the full extent of your claim. If your injuries meet certain requirements, you may be able to file a claim against the at-fault driver's insurance or pursue a personal injury lawsuit.
The following serious injuries may allow for a third-party insurance claim or lawsuit:
Significant disfigurement
Bone fracture
Dismemberment
Loss of a fetus
Traumatic brain injury
Significant limitation or loss of use of a body system or function
Non-permanent injuries that prevent usual activity for an extended period of time
Death
After a New York car accident, injured parties are likely entitled to compensation for what they have gone through. The law is designed to protect injury victims and help them to regain their financial standing and quality of life. Depending on the circumstances of your accident, you could potentially be awarded both economic and non-economic damages in a car accident case.
Economic Damages in a New York Car Accident Case
Economic damages have a specific monetary value and may include these costs:
Current and future medical bills
Past, present, and future lost wages
Reduced earning capacity
Expenses of in-home care
Out-of-pocket expenses related to or as a result of the accident
Cost to repair or replace property
Non-Economic Damages in a New York Car Accident Case
Non-economic damages are designed to compensate an injured person for his or her pain and suffering and other personal losses as a direct result of the accident.
The following are examples of non-economic damages:
Psychological injuries
Inconvenience
Reduced quality of life
Loss of consortium, if a person's injuries negatively impact his or her relationship with others
Although it can be difficult to properly calculate compensation for non-economic damages, both your insurance agents and auto accident attorneys can help you determine a fair settlement amount.
New York State Auto Insurance Requirements
In order to register a motor vehicle in New York, you must have New York State-issued automobile liability insurance coverage. A minimum amount of liability insurance coverage is required to cover various types of damages. Every New York driver must carry liability insurance for property damage, bodily injury, and death.
Additionally, your liability insurance coverage must meet these further requirements:
Insurance coverage must remain active as long as the vehicle registration is valid, even if you are not using the vehicle, with limited exceptions for motorcycles
You must carry New York State insurance coverage, issued by a company licensed by The New York State Department of Financial Services and certified by the Department of Motor Vehicles
Liability insurance must be issued in the name of the person on the vehicle registration
If you fail to maintain your liability insurance coverage, the DMV can suspend your vehicle registration and driver's license.
New York Car Accident Statute of Limitations
A statute of limitations is a law that sets a time limit on your legal right to file a car accident lawsuit and differs depending on the type of incident. For instance, personal injury claims, wrongful death suits, accidents involving municipal vehicles, and accidents involving minors have varying time limits under which you can bring a lawsuit in the New York court system.
The statute of limitations determines the amount of time you have to bring a lawsuit. Remember, under New York State law, you must file an insurance claim and report the accident to the DMV in most cases, regardless of whether you choose to pursue a lawsuit or not.
Statutes of limitations can be complicated. At times, two or more statutes of limitations could potentially apply to the same case. To avoid confusion, it is advantageous to consult a qualified New York car accident attorney as soon as possible after an accident. He or she will be able to help you navigate the legal system and ensure that you do not miss any important deadlines in your efforts to resolve your claim.
Contact a New York Car Accident Lawyer for Peace of Mind
A serious car accident can lead to untold pain and suffering, both physically and emotionally. Trying to steer yourself through the insurance and legal system can be exasperating and exhausting. Insurance adjusters are notoriously difficult to work with and rarely have your best interests in mind, but an attorney can negotiate with the insurance company on your behalf so that you can relax and focus on your recovery.
New York State accident laws and insurance rules can be complex. It can be difficult to understand what kind of compensation you are truly entitled to after an accident. While this may be true for you, a dedicated car accident attorney can clarify the rights you have! He or she will know what types of damages you may be awarded and how to best argue the case in your favor.
Even regarding a relatively minor accident, there are benefits to consulting a knowledgeable car accident lawyer. You can thus gain peace of mind by making sure you understand your legal rights and options in pursuing your claim.
The professional and compassionate personal injury lawyers at Hill & Moin LLC are the advocates you need after suffering the stress and trauma of a car accident. In practice since 1980, our attorneys have obtained over $200 million in awards and settlements for our clients over the years.
At Hill & Moin LLP, we offer our clients Personal Injury Recovery Solutions® that work. Our legal team has a proven track record of successfully defending and litigating for New York injury and accident victims. Learn what our dedicated and results-oriented lawyers can do for you by calling (212) 668-6000 to schedule a free consultation today. 
Don't wonder about your rights!