How to Dispute a Car Accident Fault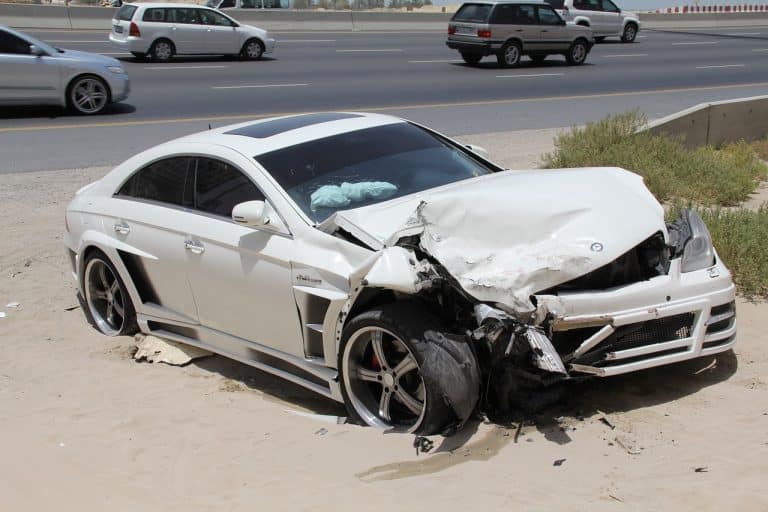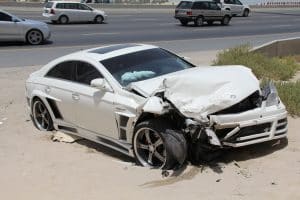 A serious New York City car accident can turn your life upside down in the blink of an eye. If you sustained significant injuries, or if others were hurt, you could be feeling traumatized and overwhelmed. You may also be worried about how to focus on your recovery while, at the same time, continuing to take care of your family financially.
If you believe you are being unfairly blamed for the car accident, you may have legal recourse to dispute fault. You should never be held legally liable for an accident you did not cause. A trusted car accident lawyer can help you sort out the details and fight for a fair resolution to your insurance claim or personal injury lawsuit.
At the New York law firm of Hill & Moin LLP, our attorneys do all we can to ensure that each of our clients receives the justice he or she deserves. In practice since 1980, our professional and compassionate legal team prides itself on standing on the side of New York accident and injury victims.
Disputing fault after a collision can be complicated, but having an experienced car accident lawyer on your side can ease your stress and bring you peace of mind. Call (212) 668-6000 to schedule a free case evaluation today and learn more.
Fault Finding After a Car Accident
After an accident, the car insurance companies will assign an insurance adjuster to investigate the circumstances of the collision to determine who was at fault.
The insurance adjuster will likely take the following steps:
Speak with everyone involved in the accident. The adjuster will want to speak with you, the other driver, and any passengers or other eyewitnesses to the crash.
Inspect the vehicle damage. The type and extent of the damage can be telling in determining how the accident took place and who caused it.
Examine relevant documents. Documents such as photos of the accident scene, the police report, traffic citations, and medical treatment records can be used as conclusive evidence in determining fault in a car accident.
At times, the insurance company gets it wrong and assigns fault to an innocent party. If you feel this is true in your case, don't give up. There are concrete steps you can take to dispute car accident liability.
Ways to Dispute Fault in a Car Accident Case
Disputing fault in a car accident case is not always easy, but it absolutely can be done. There are multiple steps you can take in order for the at-fault decision to be reevaluated by the insurance company and others.
Dispute the findings of the insurance company
If you believe you have been wrongly attributed fault for a car accident claim, notify the insurance company immediately. Make a phone call and follow up with a letter or email. Tell them that you disagree with their finding of fault and intend to take further action against them.
You may need to submit additional evidence that you did not cause the accident. By voicing your disagreement, there will likely be further investigation of your case. The insurance company may potentially revise its earlier decision.
Request that the police report be amended
If you disagree with the police report from the scene of the accident, try to speak with the investigating officer. It is in your best interest for the police officer to hear your side of the story first-hand. The officer might be able to clarify the initial accident report or add an addendum after speaking with you.
Contest any traffic violation you received over the accident
It may be that the insurance company found you at fault because you got a traffic ticket or citation in connection with the accident. If this is the case, you must dispute the ticket in court.
Even if you don't win in court, the fact that you were willing to fight the ticket shows the insurance company how serious you are about disputing the at-fault decision.
Contact the insurance regulatory body
If the insurance company ultimately refuses to review your case, you should contact the New York State body overseeing insurance affairs. There are federal and state laws in place to help New York residents resolve liability claims.
Contact the insurance regulatory body in writing. They will then send an independent investigator to review your case.
File a personal injury claim
New York is a no-fault state when it comes to car accidents. Put simply, in no-fault states, there are systems in place to ensure that drivers carry medical insurance coverage for persons injured in a car accident. The no-fault system does NOT mean that nobody can be held responsible after a car accident.
As a New York driver, if you are involved in an accident and believe you are not at fault, you can file a personal injury claim with the insurance company. Both you and the other driver may need to dispute fault for the accident in writing. You can win the personal injury claim if you can submit enough evidence proving that the other party involved was negligent and at fault.
Contact a car accident lawyer for help
It can be frustrating and nerve-wracking when drivers, insurance adjusters, and even police are contradicting your version of events. Insurance companies tend to pressure accident victims into admitting fault for traffic collisions they did not cause. An experienced accident attorney, though, will not be intimidated by professional investigators and insurance adjusters.
A knowledgeable car accident lawyer can guide you through the claims process. Further, he or she is prepared to handle settlement negotiations with the insurance companies on your behalf.
Insurance law and car accident injury claims can be complex. If the other driver's insurance company files a liability claim against you, and you thus need to dispute liability for a car accident, you should immediately contact an attorney to advocate on your behalf.
Taking these steps, listed above, will strengthen your case as you seek to dispute fault in a car accident claim and appeal the insurance company's decision.
Evidence Needed to Dispute Fault in a Car Accident
In order to win a personal injury claim, you will need to present evidence proving that the other driver was at fault for the car crash.
The following can be used as evidence that the other driver caused the accident:
Photographs of where the accident occurred and the scene afterward
Video footage of the car crash from traffic or surveillance cameras
Witness statements, including those who did not see the accident take place but can testify to the conditions immediately after the crash
The extent of damage and point of impact on your vehicle
Medical records of the type and extent of injuries sustained
Accident debris
Police reports
Fault determination in the aftermath of a serious car accident can be tricky. At Hill & Moin LLP, we help take care of investigating your claim and sorting the evidence so that you can focus on your recovery. If we take on your case, our empathetic and results-oriented personal injury lawyers will work aggressively to resolve the fault allegations against you, thereby securing your future.
Hire New York Accident Lawyers Who Care
Sustaining serious injuries in an auto accident is traumatizing in itself. Being unjustly accused of causing the collision, on top of everything else, could feel like too much to bear. If you find yourself in this situation, rest assured that it is possible to successfully dispute fault and get financial compensation for all you have gone through.
No one should have to go up against insurance companies alone. An experienced and compassionate car accident lawyer is the advocate you need during this stressful time. At Hill & Moin LLP, we like to consider ourselves as "your lawyers in the family." In fact, that's how some of our clients have described their experience of working with us.
With over 40 years of experience behind us, the legal team at Hill & Moin has proudly dedicated our careers to successfully litigating serious personal injury and accident claims of New York residents.
If you or a loved one is disputing fault in a serious New York car accident, please contact a knowledgeable car accident lawyer as soon as possible. You deserve a personal injury attorney who is committed to helping accident victims resolve unfair cases.
The know-how we offer can only strengthen your claim. An experienced attorney will be able to dispute fault and work to secure financial compensation on your behalf. That way, you can afford to treat your injuries, continue to support your household, and contentedly move on with your life.
We recognize that this is likely a very trying and difficult time for you and your family. We believe that every accident victim should have the confidence to pursue his or her legal remedies for full and just compensation. It is our mission to help you throughout the entire legal process, ensuring that all possible recourse is taken and no deadlines are missed.
At Hill & Moin LLP, we offer our clients Personal Injury Recovery Solutions® that work because we know how to investigate and skillfully dispute fault in car accident cases. Learn what our dedicated and results-oriented lawyers can do for you by calling (212) 668-6000 for a free consultation today. 
Don't wonder about your rights!