How Long Do You Have to Go to the Doctor After a Slip-and-Fall?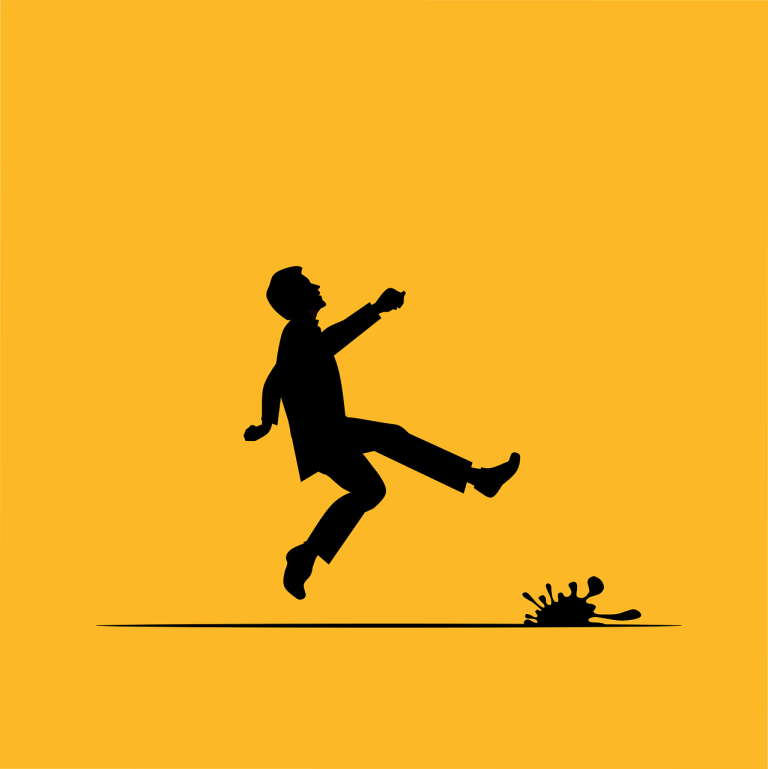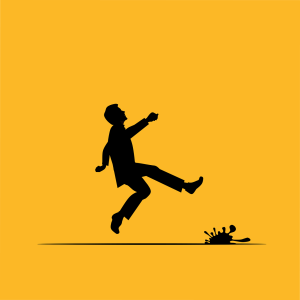 Slip-and-fall accidents can happen to anyone, anywhere – on a wet floor at the grocery store or an icy sidewalk outside your office. After experiencing a slip-and-fall incident, it's important to seek medical help as soon as possible.
However, you may wonder, is it really necessary to seek medical attention immediately? How long do you have to go to the doctor after a slip-and-fall?
In this article, we will learn:
When you should go to the doctor after a slip-and-fall
The legal requirements for seeking medical care
How delaying medical treatment can significantly impact your personal injury claim
If you or someone you know has been injured in a slip-and-fall accident caused by someone else's negligence, get in touch with the personal injury lawyers of Hill & Moin LLP today for a free case review without any obligation or risk. Call us at (212) 668-6000 or complete our online contact form.
When Should You See a Doctor After a Slip-and-Fall Accident?
In New York, there is no legal requirement to seek medical treatment after a slip-and-fall accident. Nonetheless, it is important to seek medical attention as soon as you can, both for your health and for the potential legal case you may have. Why? Consider the following reasons.
There Are Time Limits for Filing a Claim
After experiencing a slip-and-fall accident, you may wonder whether you are legally required to seek medical attention. After all, the statute of limitations is the time limit within which you must file a claim.
In New York State, the statute of limitations for most personal injury claims is within a few years from the incident date. In some cases, such as those involving government agencies or municipalities, there may be shorter time frames for filing a claim.
This means that time is limited if you want to pursue legal action. Waiting too long could mean forfeiting any chance at financial compensation.
So, while no law requires immediate medical attention after a slip-and-fall accident, doing so can protect both your physical health and legal rights moving forward.
Delaying Medical Treatment Care Can Hurt Your Personal Injury Claim
Delaying medical treatment after a slip-and-fall can significantly hurt your personal injury claim. Even if you feel fine after the accident, it is crucial to seek medical care immediately. Why?
Consider the following reasons:
Insurance companies will often look at gaps in medical care. When evaluating the case, insurance companies may use any reason to deny your claim or reduce the compensation amount. Delayed medical care gives them ammunition to argue that your injuries were either non-existent, pre-existing, or caused by something else entirely.
Delaying medical treatment can be used against you in court as evidence of negligence on your part. The defendant's lawyer could argue that since you did not seek immediate medical care after the accident, it shows that the injuries were not severe.
By seeking medical treatment, you demonstrate that you took reasonable steps to address any harm caused by the owner's negligence. If you were hurt on someone else's property, the insurance company and property owners might try to argue that you did not take sufficient steps to address your injuries.
What if you failed to seek medical attention right away? It is never too late to seek treatment for any injuries that may have resulted from your accident, as long as your filing time limit has not passed.
The sooner you seek treatment, the better chance you have at recovering fair settlement costs with our Hill & Moin slip and fall attorney on your side.
Document Your Medical Treatment After a Slip-and-Fall Accident
Medical records are necessary pieces of evidence when filing a personal injury claim because these prove the extent and severity of your injuries.
Here are a few examples of medical documentation:
Doctor's notes
Hospital bills
Medication receipts
X-rays or any other imaging tests that were done
Appointments with healthcare professionals following the incident
A daily log of any pain or discomfort you experience
Always document every aspect of your medical treatment after a slip and fall – no matter how small – as doing so will ultimately strengthen a case when seeking justice.
Common Slip and Fall Injuries
Slip-and-fall accidents can result in a wide range of injuries, from minor bruises to severe ones that require long-term medical care.
Some slip and fall injuries include the following:
Dislocated joints or broken bones: Depending on the nature of the accident and how it occurred, bone fractures can be found anywhere throughout the body.
Soft tissue injuries: These could include muscle tears, contusions, sprains, or strains which can lead to swelling that causes pain; symptoms such as bruising or swelling around affected areas is also common.
Head trauma: If you notice symptoms of concussion or other head trauma, consult a medical professional immediately; traumatic brain injuries (TBI) may cause permanent brain damage if not treated immediately.
Neck injuries and back injuries: These conditions often happen when someone lands awkwardly after losing his or her balance.
It is important to note that some symptoms may not appear right away after an accident occurs. Delayed signs could be indicative of serious underlying issues. That is why you should consult a doctor immediately and receive a comprehensive diagnosis even if you initially feel fine.
Recoverable Damages If You Are Injured in a Slip-and-Fall
If you are hurt in a slip-and-fall accident, the financial implications of your injuries can be substantial.
You may be entitled to recover significant damages such as the following:
Lost wages: If your slip and fall injury prevents you from working for a period of time, you may be able to recover lost wages. If you are permanently unable to earn income from here on in, you could receive compensation for those losses.
Medical expenses: This includes any costs involved in seeking medical care. Hospital bills, doctor visits, and prescription medication costs are included in this. It also covers physical therapy sessions, ongoing medical treatment, or long-term care.
Non-economic damages: This includes pain and suffering, emotional distress, or loss of enjoyment of life.
New York Slip and Fall Injury Lawyers Ready to Work for You
At Hill & Moin LLP, our personal injury lawyers are ready to help those who have experienced slip-and-fall accidents. We understand how overwhelming and frustrating it can be to navigate the legal path alone.
Our legal team has extensive experience in personal injury cases, including slip-and-fall incidents. We know how to prepare your slip and fall claim. When we take on your case, we can help you seek financial compensation for medical bills, costs of long-term medical care, or pain and suffering.
We care about your well-being. When you hire a Hill & Moin slip and fall lawyer, we will fight tirelessly to ensure the best possible outcome for you. Contact us today for a free consultation to learn about your Personal Injury Recovery SolutionsⓇ. Call (212) 668-6000 or fill out the contact form to speak with our representatives. 
Don't wonder about your rights!