How Long After a Car Accident Can You Claim Injury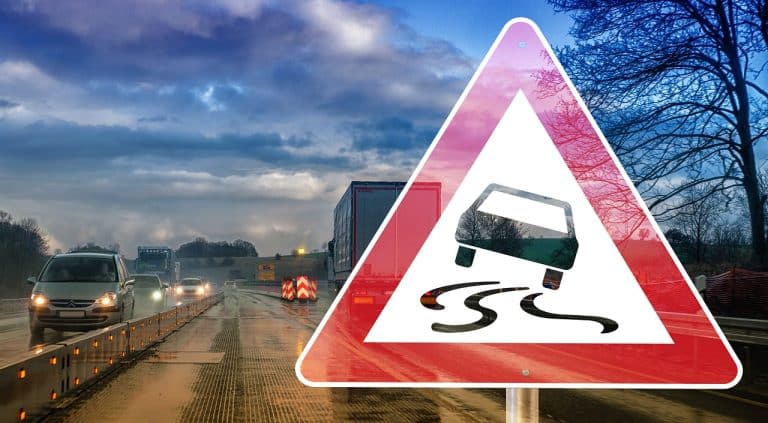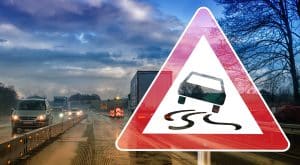 Some car accident victims can recall specific scenes of an auto collision years after the event; they might even describe it as happening in slow motion. The day of a car accident might seem like a blur for other survivors. Some remember nothing about hours or even days following their trauma.
At Hill & Moin, we realize that car accidents affect everyone differently. Some clients file a personal injury claim right away, while others need more time to act.
Our New York City legal team is ready to fight for your rights as soon as you decide to hire our compassionate accident lawyers. Yet, the strict New York deadlines determine how long after a car accident you can claim compensation for your injuries.
Learn how much time you have left to recover compensation for your accident injuries. Contact us anytime at (212) 668-6000 for a free case review. 
When Seeking Medical Attention After an Accident
Ensuring your car is in a safe spot is one of the first things you should do after a car accident. Put on your hazard lights and park along the shoulder or in a parking space.
Was anyone hurt in the accident? Call 911 for immediate medical assistance.
What if everyone seems to be fine? There is a good reason to make the call, even if no one seems to have experienced serious harm.
First, New York state law requires accident reporting for incidents resulting in certain amounts of estimated property damage. You can obtain an estimate from a professional auto body shop or a mechanic.
Secondly, a police report could be crucial evidence in your personal injury case. The traffic enforcement officer can note essential details about the accident scene. If you take advantage of emergency services, you also establish an official accident record. Later, an experienced attorney could access your accident report and medical records to build a solid personal injury claim.
Understanding State-Imposed Deadlines
The New York statute of limitations requires all car accident cases to begin before specific deadlines expire. Once the time runs out, you will not be able to seek compensation.
The time limit varies based on the age of the injured person and the circumstances surrounding the car accident. For instance, you might only realize the severity of your injuries after some time has passed since the accident. This may or may not be considered to be a factor that should influence the statute of limitations.
When Injuries Become Apparent Later
If you don't call 911, get professional attention from an urgent care facility or your primary physician as soon as possible. The symptoms of some medical conditions are hard to detect.
Notice what medical journals reveal about the following injuries:
Diffuse axonal injury (DIA) is the tearing of the brain's connecting nerve fibers as the brain shifts during an injury. One research work states that "DAI is extremely difficult to detect noninvasively," yet it "is one of the most common and important pathologic features of traumatic brain injury."
MRI aids in the early detection of "difficult-to-detect osseous injuries." Osseous refers to bone injuries like bruises and fractures.
Hernias of the diaphragm are "a common injury and marker of severe trauma." One article reveals that "diaphragmatic rupture is of serious associated injuries which, unfortunately, is itself often occult [hidden]."
The symptoms of other traumatic accident injuries are slow to appear. Whiplash is a famous example. This soft tissue injury is caused by sudden bending of the neck in an accident.
According to the National Institute of Neurological Disorders and Stroke (NIH), the following whiplash symptoms might delay for days:
Burning or prickling sensations
Dizziness
Fatigue
Headache
Joint, disc, ligament, and muscle injury
Memory loss
Pain
Stiffness
Trouble sleeping
Whiplash victims usually recover within a few months after the accident. However, some might experience pain and headaches for much longer.
Other medical conditions that might not show immediate symptoms are:
Blood clots
Brain swelling
Concussion
Internal bleeding
Stroke
Vision problems
The preceding are just a few examples of life-threatening bodily injuries that could go unnoticed until it is too late. Don't rely on "feeling fine." Stress hormones released during the accident and shock can mask physical and emotional pain.
Even physicians rely on X-rays, cat scans, and other diagnostic testing to diagnose serious health issues. Get the medical care you need as soon as possible in the days following the accident. This is vital to your health and eligibility for your personal injury claim, especially since the statute of limitations is not likely to be made an exception for your car accident case.
Meeting Insurance Company Requirements
New York is a no-fault state. Therefore, the payment of car insurance claims does not always fall to the at-fault party.
In general, your Personal Injury Protection (PIP) would pay for the following:
Reasonable accident-related medical bills and rehabilitation expenses necessary for recovery
A percentage of lost wages per month for no longer than a few years from the date of the motor vehicle accident
A limited daily amount for car crash expenses, such as transportation for healthcare and household services, for up to a year or so from the date of the car accident
Death benefits, payable to surviving family members or the estate of the deceased, in addition to the no-fault limit
Many people opt for liability insurance covering bodily injury and damage to personal belongings if they are responsible for an auto accident.
You should promptly report New York car accidents to your insurance company and the police. If you fail to submit your written car accident claim in a timely manner, you have to provide "clear and reasonable justification for late filing."
An auto insurance policy establishes a significant relationship between the driver and the insurance company. Yet, many people never read it. Complicated language and confusing terms often make it challenging to understand how to report a car accident and file an insurance claim.
At Hill & Moin, many clients appreciate that our car accident lawyers treat them as their own family members. Why not bring your insurance contract to your initial consultation? We would be pleased to let you know if you have a car accident case.
Filing a New York Personal Injury Lawsuit
Medical bills can reach tens or hundreds of thousands of dollars quicker than you might imagine. Since each car insurance claim has a maximum payout, you might be left in debt if you rely on PIP coverage alone for your treatment costs.
A personal injury attorney can help reach financial recovery. Our law firm is dedicated to seeking compensation for qualifying car accident victims. We often begin by negotiating with the car insurance company responsible for the claim.
Unlike a PIP injury claim, the at-fault driver or the liable party is responsible for all losses caused. A car accident attorney must prove his or her liability in a personal injury or wrongful death claim.
This legal process could involve:
Negotiating with the insurance provider
Investigating the car accident
Gathering evidence to establish causation, liability, and damages
Interviewing witnesses and experts
Documenting and valuing your losses
Calculating lost wages and disability payments
Evaluating non-economic damages like pain and suffering
Settling property damage claims for the motor vehicles involved in the car accident
These steps take time. Yet, the State of New York requires you to take legal action within only a few years of the accident. Once the deadline expires, you cannot file a claim or lawsuit.
Why lose out on your rightful compensation? Certain factors can affect how long it takes to recover compensation for your car accident from an insurance company. So, the earlier you contact a personal injury attorney, the more time you give your legal team to strengthen your personal injury case.
We would like to hear about your auto accident. Are you eligible for a personal injury claim? Please send us a message today, and a representative will get in touch shortly.
Recover Compensation While There Is Time Left
Car accident injury claims have the power to change lives. Why let a time limit rob you of your financial health? At Hill & Moin LLP, our law firm has a record of extraordinary results and client satisfaction.
You probably realize that a personal injury attorney could help you to seek significant compensation for your medical expenses, lost income, and other damages. Are you hesitating because you fear attorney's fees will only add to your family's financial burden? At our law firm, we are ready to provide you with a free consultation about your car accident injury claim.
Best of all, you can benefit from the legal counsel of a personal injury attorney without paying upfront fees. Upon a successful outcome, your legal costs would come from your financial compensation award from the liable party.
Don't worry about your rights! If you were in a car accident in New York, contact us at (212) 668-6000 to schedule a free appointment and discuss your Personal Injury Recovery SolutionsⓇ.