How Long Does a Personal Injury Lawsuit Take?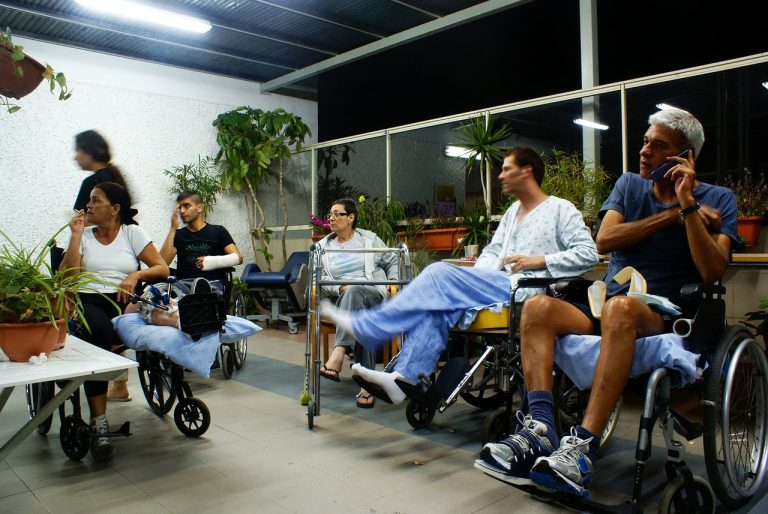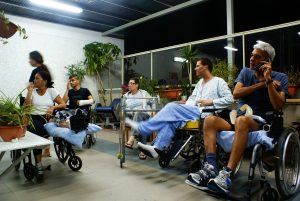 After suffering harm due to someone else's negligence, many injury victims recognize the need to seek financial compensation. Losses such as physical and emotional pain, missed days of work, and even potentially life-altering injuries can make a substantial economic impact on a victim and his or her family.
Injury victims often worry about the time and stress a potential personal injury lawsuit would take. These worries can prevent a victim from seeking fair compensation for his or her losses after suffering an injury.
At Hill & Moin, our team is determined to use our more than 50 years of combined experience to benefit each of our clients. We are ready to do what it takes to build a strong relationship with our clients like a "lawyer in the family" standing ready to help.
If you or a loved one has been hurt due to someone else's negligence, contact our firm for a free consultation. The legal advice and guidance you receive can help you feel confident in planning your next steps. Call us today at (212) 668-6000 to schedule your free case evaluation and learn what our personal injury attorneys can do for you. 
Types of Personal Injury Lawsuits
A personal injury can result from a number of situations. While each case may still fall under the category of personal injury law, everyone is different and may have unique circumstances, steps, and timelines.
The lawyers at Hill & Moin have worked with clients who have suffered injuries in various ways, including car accidents, premises liability, workplace accidents, and medical malpractice.
Motor Vehicle Accidents
Car accidents are the most common reason for personal injury claims in New York. With an estimate of over 3 million vehicles registered in the state, it is no surprise that car accidents are a common occurrence.
Since New York is a no-fault car insurance state, compensation for most accidents is only available through a personal injury claim to a driver's insurance company. Unless certain conditions are met, a person cannot file a personal injury lawsuit after a car accident to recover additional compensation.
A personal injury lawsuit after a car accident is only possible in the case of a serious injury such as:
Significant disfigurement
Bone fracture
Permanent limitation of an organ or member
Significant limitation of a function or system
Substantially full disability for a certain number of days
Premises Liability
Injuries that occur on public or private property are common personal injury claims our New York lawyers handle regularly.
Common types of premises liability accidents include the following:
Animal bites
Drowning accidents
Fire accidents
Depending on the circumstances of the incident, a premises liability lawsuit can be filed against all responsible parties. After carefully examining your potential case, your lawyer can identify one or multiple liable parties, such as the person or entity who owns the building or premises, the person or entity who was in charge of managing or maintaining the building or premises, or the government agency that was responsible for the safety of the building or premises.
Workplace Injuries
The majority of workplace injuries fall under workers' compensation. This coverage is a type of mandatory, no-fault insurance that is in place to compensate employees injured on the job. It provides compensation for losses such as medical expenses, future medical expenses, and limited compensation for lost wages.
This coverage is designed to cover injuries that occur in the workplace as well as injuries or illnesses that develop as a result of work-related duties. In most cases, an injured worker is unable to file a lawsuit to recover damages and must instead stick with the workers' compensation provided.
However, there are some situations where an injured worker can file a claim outside of workers' compensation, such as:
If the injury was caused by a third party (not a fellow employee or the employer)
If the injury was the result of an intentional act
When a lawsuit is an option, the injured worker can recover additional compensation than offered by workers' comp. A consultation with a personal injury attorney can help you better understand your legal options.
Medical Malpractice
Medical malpractice refers to when a patient suffers an injury or illness due to the negligence of a medical facility or a medical professional.
Types of medical malpractice cases include:
Missed or wrong diagnosis
Lack of sufficient treatment
Surgical errors
Medication errors
Foreign objects left in the body
Insufficient safety measures
A thorough review of the circumstances surrounding your potential case can help your lawyer identify liable parties. He or she may be able to bring a legal case against the medical professional, the medical facility, or the government agency that operates the facility.
The Steps in a Personal Injury Lawsuit
Before starting any legal procedures, many injury victims have questions about the personal injury claim process. Let's take a look at some of the steps a personal injury lawsuit can take. Keep in mind that each case is different and not all cases follow each of these steps.
Getting to Know You
When you work with a personal injury attorney, the first important step is getting to know you and your story. Even though the lawyers at our firm are well-versed in personal injury law and have extensive experience handling these cases, we don't know you.
During your initial consultation and following conversations, your personal injury lawyer will ask questions and diligently listen to better understand your needs. The better we know our clients and their families, the better we can offer personalized, quality representation.
Gathering Evidence
An essential step of a personal injury claim process is gathering sufficient evidence. Depending on the type of personal injury and the circumstances surrounding the incident, the type and amount of evidence that is available can vary.
Your lawyer may be able to find evidence such as:
Video surveillance footage
Eyewitness testimony
Maintenance logs
Medical reports
Police reports
Employee interviews
Collecting sufficient evidence is essential for proving both liability and damages. Certain pieces of evidence can point to negligence that either contributed to or directly caused the injuries.
Other evidence can be used in a personal injury case to prove the extent of damages the victim suffered as a result of his or her injuries.
Discovery
During the discovery process, each side has the opportunity to see the opposition's legal claims and defense. Important information and documentation are shared by each party, and depositions take place.
Although depositions happen outside of the courtroom, individuals are still under oath when answering a lawyer's questions. Expert witnesses may be selected as well to provide insight and opinions on their subject of knowledge.
For example, in the case of a car accident, an accident reconstruction expert may be consulted. In the case of medical malpractice, a medical professional may give valuable insight into the circumstances of the injury.
Mediation and Arbitration
In order to come to a settlement agreement without the need to go to trial, mediation and/or arbitration may be used.
During mediation, both sides meet with a neutral mediator whose job is to help them reach a settlement agreement. This process can help lawyers decide whether a civil trial is the best option or whether an out-of-court settlement is better for the client's interests.
During arbitration, both sides meet with a neutral third party in a setting that resembles a trial. Instead of both parties being able to meet a mutual agreement, the arbitrator has the power to make a final decision in the case and outline a binding settlement.
Trial
The majority of personal injury cases do not make it to trial. However, we understand that, at times, a trial is necessary in order to recover fair compensation for our clients.
The actual trial process consists of a number of phases, including the following:
Selecting trial dates
Selecting a judge and jury
Presenting evidence
Interviewing witnesses
Reaching a verdict
Often, the actual trial itself is not a lengthy process, sometimes taking place over a few days.
Factors That Can Affect the Timeline of a Personal Injury Lawsuit
Now that you know the steps that are involved, how long does a personal injury lawsuit take? Each case is different, and there are many factors that can affect the timeline. However, while the belief may be that lawsuits are long and time-consuming, that is not always the case.
The experience of two of Hill & Moin's recent clients illustrates this. One client who suffered a catastrophic injury when struck by a garbage truck as a pedestrian recovered his $4.85 million settlement in less than 1 year. Another client, who was injured as a passenger in a vehicle that lost control and struck a tree, was able to recover her settlement in 6 months.
Let's consider three factors that may affect the timeline of personal injury cases: the statute of limitations, the length of the healing process, and the type of settlement.
Statute of Limitations
Each state has a statute of limitations, or a time limit, regarding personal injury cases. This means that an injured victim must begin the legal process within a certain amount of time in order to recover compensation for his or her losses.
The circumstances of each case can affect the length of time a person has to file a lawsuit.
Some common factors that can either lengthen or shorten the statute of limitations for a personal injury case include the following:
If the injured victim was a minor or disabled on the date of the injury
If the injury was not immediately obvious or detected
If the liable party was a government agency
If the liable party was a medical professional
Since, in some cases, the time limit to file is very short, consulting with a knowledgeable, local personal injury attorney is essential in ensuring all documents are filed on time.
How Long it Takes to Heal
Each injury is unique, and each person's recovery process is as well. Since a personal injury settlement can include compensation for medical bills, it is important to understand the full extent of an injury before accepting a settlement offer.
In many cases, healing is not linear. There may be a period of improvement followed by a period of setbacks. Due to this, it is important to wait until maximum medical improvement (MMI) is achieved.
MMI may not mean that the person has fully healed. However, it means that the patient's medical condition is stable and changes to his or her physical or emotional condition are not expected.
The amount of time it takes for an injury victim to reach MMI can influence how long his or her lawsuit takes.
When the Settlement is Reached
Another factor that determines the length of a personal injury case is how the settlement is achieved. At any point in the steps mentioned above, a settlement can be agreed upon by both parties.
If a personal injury trial is required, there are preparations that must happen beforehand. Additionally, court availability and other factors out of the control of the victim can impact the amount of time the case takes as well.
Call the Team at Hill & Moin After a Personal Injury
At Hill & Moin, we understand that suffering a personal injury is stressful for both the victim and his or her family members and loved ones. Our compassionate team is ready to offer our clients the legal representation and support necessary in their moment of need.
Working with a personal injury attorney means you can face the insurance company with confidence and recover the full amount of compensation you need to secure your future.
Learn about the Personal Injury Recovery SolutionsⓇ available to you with a free consultation with our firm. Call us today at (212) 668-6000.
Don't wonder about your rights!