What Kind of Cases Do Personal Injury Lawyers Handle?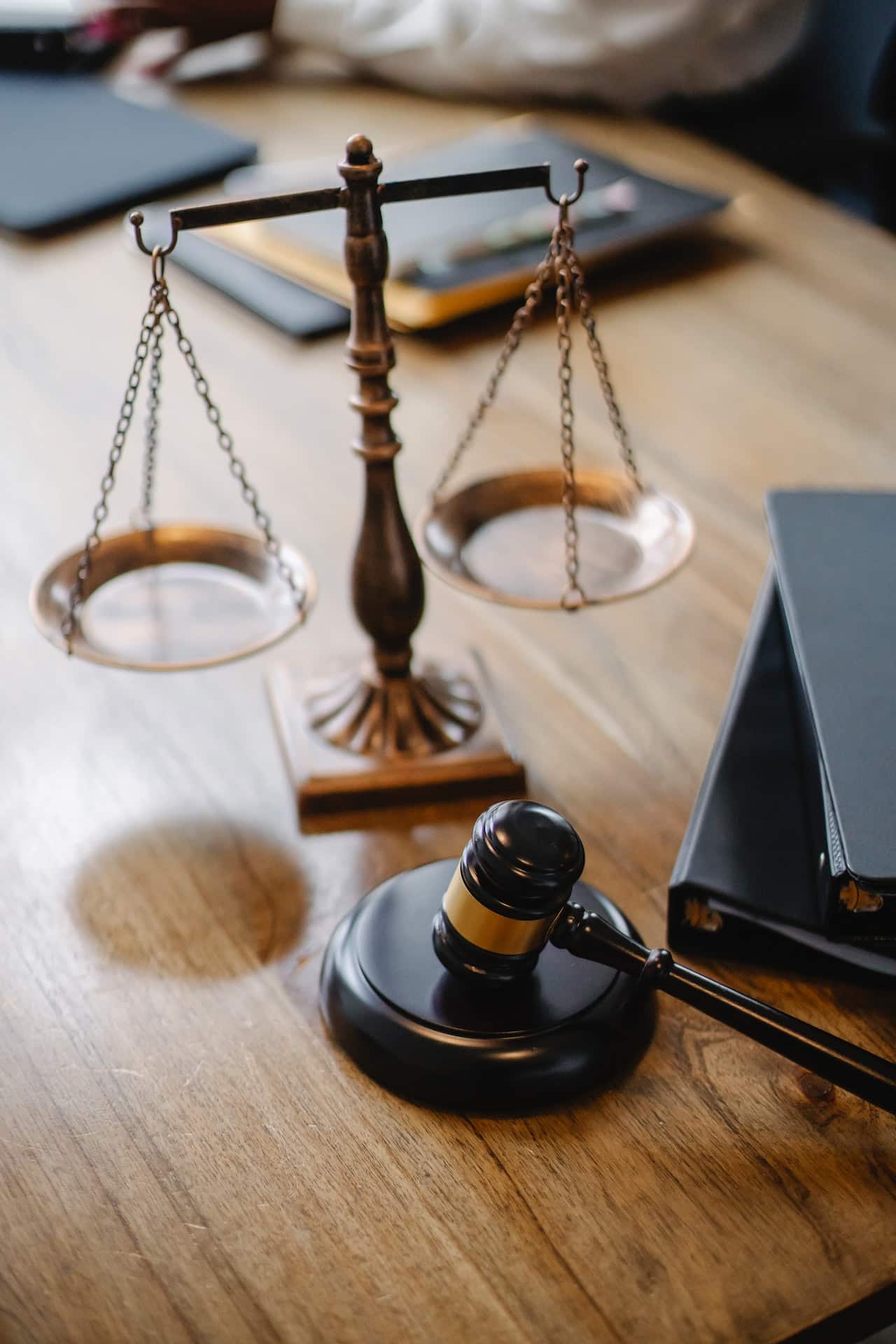 When you hurt, you want justice. When your loved ones are in pain, you want to do something to help them. And when you have recently faced a serious accident, you need someone you can rely on to reduce your anxiety and ensure you can make up for your medical expenses and lost wages. That's why personal injury lawyers exist.
For one, you can consult a personal injury attorney practicing in your state who knows how to deal with your type of case. But is your case big enough to be taken on by a personal injury firm? What kind of cases do personal injury lawyers handle?
We will answer these questions and more in this article, hoping to ease your mind. The compassionate lawyers of Hill & Moin LLP have helped thousands of New York City residents secure their future and achieve justice after a personal injury. You can call us at (212) 668-6000 to find out more about the many types of personal injury claims.
Common Types of Personal Injury Cases
In short, there is an ever-growing list of personal injury lawsuits and claims as years go by. So if you are unsure which of the following categories your case falls under, you can check out other pages here on our website or else contact us personally to find out whether or not you can file a personal injury claim with our help.
While most claims are settled out of court, it's possible that yours could become a full-on personal injury lawsuit. By seeking help from an experienced personal injury lawyer, you can save yourself the stress of handling the legalities yourself. We have the experience to increase your chances of success, so please bring your story to us to learn your options.
Your initial consultation with us is free, so there is no risk to call or send us a message. Speak to our team now, if you like – our representatives are available 24/7. We want you to get answers as soon as possible.
Traffic collisions
Are you experiencing the pains of whiplash? Is muscle soreness or weakness slowly surfacing as well? Perhaps you are facing the aftermath of a car accident. Maybe you were hit by a much larger vehicle in a truck accident or when you were riding a bike.
Traffic collisions include:
Car accidents
Truck accidents
Motorcycle accidents
Bicycle accidents, and;
Pedestrian accidents
It is common knowledge that personal injury lawyers handle car accidents. Some personal injury lawyers specialize in motor vehicle accidents.
No matter the traffic collision you are trying to recover from, a personal injury lawyer here at the law firm of Hill & Moin LLP in New York City can make your goal achievable by giving you the legal advice you need at this difficult time. If we take on your case, you can be sure we will fight for you as if you were a member of our own family.
Maybe it seems you walked away unharmed, but do not be fooled by the adrenaline rush and other immediate physiological effects of a recent trauma. With time, your condition could worsen and other irritating, even severe, injuries could reveal themselves.
Rather than leaving your health up to chance, make sure to see a doctor straight away. You should also consult a personal injury attorney immediately. The involved insurance companies may resist paying you fair compensation, even for a relatively small sum, but you can fight their efforts with the right help.
Personal injury lawyers can back you up in both small and large auto accident cases. They can help you face the imposing legal arguments of major entities if necessary, even an intimidating trucking company or insurance provider. Either way, we want to see you get the amount of money you need to recover both physically and financially.
Perhaps your accident was more than a simple car or bicycle accident. Was public transportation involved? This brings us to the next category of personal injury we have listed for you.
Transportation accidents
A particularly relevant topic to New York City people when discussing personal injury is whether our extensive transit system was involved. Perhaps you collided with a bus while driving your own vehicle. Maybe you were riding the subway when your train malfunctioned or even walking through a train station when you slipped.
A lot can happen in a big city like ours. The Hill & Moin team knows the ins and outs of transportation accident cases, so we can help you figure out your next step when you bring your story to us. There's no need to fret about the intimidating thought of suing a large transportation company.
Even if your health condition seems dwarfed by the size of the entity you intend to file your personal injury claim against, we will not be intimidated. When Hill & Moin takes on your case, our legal team will give it all we have to protect your rights.
Falls, dog bites, and other premises liability accidents
Premises liability is not as vague as it sounds. Simply put, it is another case type that your local NYC personal injury lawyer can help you with.
If you had a fall accident or a bite from an animal, the category of your case may or may not be premises liability – but this is very possible. Slips, trips, and falls in general are often governed as premises liability accidents, and it's quite common for dogs to bite strangers in public or at their owner's home.
Your case type will partly depend on where you were hurt, and perhaps when. When you have a premises liability case on your hands, you had to have been injured on someone else's property – perhaps at a friend's house, a store, another place of business, or even on a city sidewalk.
New York governs premises liability law in a unique way compared to other states. Here, the injured party may be compensated if the property owner could have foreseen the injury but still failed to prevent it.
This rule, in some personal injury cases, could smooth out the process of proving your side of the story. It's possible the money could come your way sooner and easier than if you had to show that you were not a trespasser at the time you got hurt.
The following common personal injury cases could fall under premises liability:
Slip and fall
Trip and fall
Dog bite accidents
Workplace accidents
Construction site accidents
Sidewalk accidents
Not only can premises liability prove to be an especially complicated sphere of personal injury law, but your case may not be as it seems. To make sure your personal injury claim is filed correctly according to the right statute of limitations, consult an experienced personal injury attorney first, no matter how minor your injuries may seem at this time. Serious injuries sometimes take weeks, months, or years to show themselves.
Workplace accidents
New York workers' compensation law protects all workers. Even if you're an undocumented worker, there is no need to be concerned about your current immigration status while pursuing a legal claim. Your personal injury attorney can handle your case and protect your rights without the risk of deportation or losing your job, under state law.
Construction accidents are one common source of workplace injuries – as we know too well, here at Hill & Moin LLP. Our personal injury attorneys have extensive experience in handling a wide range of varying construction accidents. These include, but are not limited to, those listed in the following section.
Construction accidents
Make sure to bring your own personal injury cases to your local New York personal injury attorneys right away if you or someone you know has been hurt on an NYC construction site. These injuries tend to be serious.
Perhaps the construction accident in question involved one or more of these:
Hoisting accidents
Holes in construction site flooring
Electrical shocks
Loader accidents
Improper cleanup and maintenance or other negligence
Heavy equipment and machinery accidents
Demolition
Contact with objects or equipment
Exposure to harmful chemicals, substances, or environments
Wrongful death
Please see our web pages, linked above, on each of these subjects to find out more about the case type that pertains to you. Construction accidents may be complex, but the lawyers of Hill & Moin in New York City have an incredible range of experience that we would be happy to use to make your life a little better.
Medical malpractice
Medical malpractice can feel especially devastating to the patient who just wanted relief. Sadly, medical malpractice can mean that your medical treatment only makes your pre-existing condition worse or even negligible, not to mention that the medical bills have yet to stop piling up. Personal injury law is in place to protect you as a victim of this injustice.
You are understandably upset when a medical practitioner, maybe even your own healthcare provider, proves to have hurt you or someone you care about. Unfortunately, such accidents are all too common around here, in a state where the medical malpractice claim payouts happen to have been the highest in the nation for many years in a row.
What kind of medical malpractice are you facing? Our results-oriented law firm and trusted network of lawyers regularly handle cases involving:
Misdiagnoses
Delayed diagnoses
Birth injuries
Anesthesia errors
Medication errors
Surgical errors
Dental malpractice
Traumatic brain injuries
Spinal cord injuries
Medical negligence must be addressed by means of medical malpractice claims. Don't shrug off even seemingly minor injuries caused by wrongful actions. Instead, come seek advice and legal representation at Hill & Moin LLP in New York City.
Senior citizen's accidents and nursing home abuse
Has your loved one been hurt by malicious treatment in a nursing home or had a senior citizen's accident? We feel the pain of this injustice and want to help you hold the liable party responsible for your loved one's suffering.
Since a senior citizen's well-being may be especially fragile, make sure to seek help from both the authorities and personal injury attorneys if you notice anything wrong. Both severe and minor injuries resulting from accidents, abuse, and neglect can show up as both physical symptoms and emotional distress.
Wrongful death claims
Indeed, this category of personal injury law deals with more than severe personal injuries. Nevertheless, wrongful death lawsuits are also among personal injury claims.
Understandably, your sense of justice may be especially triggered when a loved one dies due to someone else's negligent action or inaction. Wrongful death is never a small matter. Please be assured that the compassionate attorneys of Hill & Moin will show you kindness and give you a listening ear when you tell us your story.
Travel accidents
We have also worked with clients to tackle the following travel-related types of personal injury cases:
Hotel accidents
Aviation accidents
After a vacation, mishaps or not, you may be tempted to put off going to the doctor or hospital. But if something did happen while you were traveling or out having fun with your family, don't delay in seeking medical and legal help. Your personal injuries might be more severe, and the legal angle more complex, than you can imagine.
Getting started by consulting personal injury lawyers right away is your ideal course of action. You don't want to miss the insurance company deadlines or the statute of limitations and lose out on your claim to compensation.
Police brutality cases
You may be surprised to learn that a personal injury lawyer can also handle police brutality cases. Yes, unfortunately, this cruelty seems to be becoming more common.
If you have been unfairly treated by an officer of the law, make sure to seek help. If someone you know admits this happened to him or her, then please urge that person to seek legal help right away. The New York personal injury lawyers of Hill & Moin LLP can tell you whether or not you have a personal injury case.
Catastrophic injury
Perhaps the personal injury victim was up against a larger vehicle as the victim of a motorcycle accident or truck accident. Or else medical malpractice, workplace injury, or birth injury caused him or her to suffer life-changing injuries.
At times like these, the severity of a particularly serious injury determines the case type. For example, the following may be considered catastrophic injuries:
Spinal cord injury
Traumatic brain injury
Burns
Bone fractures
Head injury
Eye injury
Loss of hearing
Nerve damage
Facial trauma
Crush injury
Brain damage
Back injury
Loss of eyesight
Your personal injury attorney will prove to be invaluable to you in a situation like this. While you focus on your own recovery and your family, the attorneys of Hill & Moin's trusted network are well-equipped to gather evidence including the personal injury victim's medical records and medical bills.
New York Personal Injury Lawyers Handle NY Cases
In reading this article, we hope you have found the answer to your original question: What kind of cases do personal injury lawyers handle? As you can see, there is a wide variety.
No matter the firm you choose, your personal injury lawyer should be licensed in the state where you were hurt. Your attorney should also be well-prepared to handle your specific type of personal injury case with the best possible chances of success.
During your free consultation with us at Hill & Moin in New York City, we will prioritize your needs by determining whether we are the right fit for you. We can even refer you to out-of-state attorneys who also utilize our legal strategies.
That's why our clients know we have their back. Either our personal injury lawyers handle the case you bring to us, or we can refer you to a trusted law firm that suits your needs.
As your lawyers "in the family," we want what's best for you and your loved ones, so come to us to find out more. Tell us about your car accident, bicycle accident, construction accident, workers' compensation, wrongful death lawsuit, traumatic brain injury, or other personal injury case to see how we can help. When Hill & Moin LLP is on your side, you can be confident that your future is secure.
Call to find out your Personal Injury Recovery SolutionsⓇ to seek compensation, get justice, pay your medical expenses, and recover lost wages – dial (212) 668-6000. A free consultation with us is your first step towards the compensation you need to look after yourself and your family.
Don't wonder about your rights!