Can You Sue for Pain and Suffering in NY?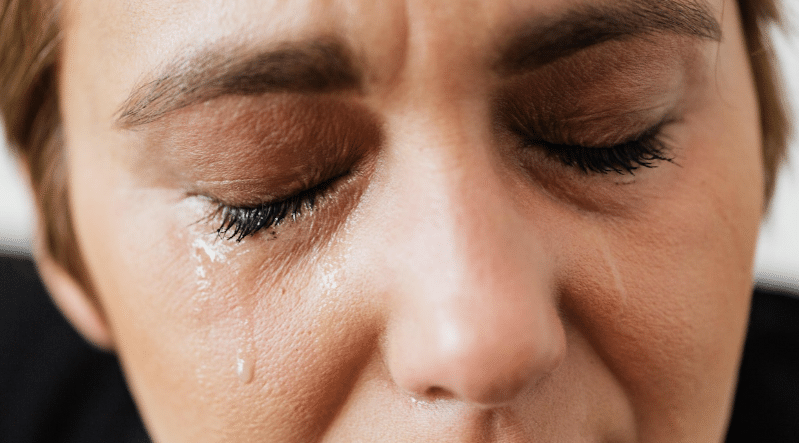 Accidents and intentional wrongdoing cause pain and suffering. Still, some accident victims can only recover economic losses in personal injury cases.
Whether your personal injury lawsuit includes pain and suffering damages depends on several factors. Some accident victims do not realize that their emotional anguish qualifies them for additional compensation. In other cases, state laws limit damages.
What about New York? Yes, you can sue for pain and suffering in New York State, for serious injuries only. 
At Hill & Moin LLP, our lawyers want the best for you. If you are hurting due to someone else's actions, you should get the pain and suffering compensation you deserve. That's why we are here; we can help you build a strong personal injury claim.
Hill & Moin's New York personal injury lawyers treat you like family. We are determined to secure maximum pain and suffering damages for each client, if possible under state law. Call us at (212) 668-6000 to schedule your free legal consultation. 
Understanding NY Pain and Suffering Lawsuits
Did you know that the success of many personal injury cases hinges on duty? A legal duty is an obligation to conform your actions to a specific standard expected by others.
Consider this scenario. If you have a medical operation, the surgical staff should wash their hands and wear surgical gloves. You would also expect them to avoid unreasonable practices like smoking cigarettes in surgery. Thus, if medical professionals act (or fail to act) reasonably, they could be violating the duty owed to the patient.
The defendant's negligence or intentional behavior caused injury
Suppose you can prove the defendant failed a duty. You must also demonstrate the defendant's negligent actions or purposeful wrongdoing caused injury to you.
For instance, a botched surgery could cause physical injuries. An experienced attorney could help you collect evidence to show that your troubles directly resulted from the defendant's failed duty or intentional misbehavior.
Pain and suffering resulted from the injury
Once you establish the defendant's duty and its results, you must explain how the incident affected your life. Your explanation will aid the court in calculating pain and suffering compensation.
Are you experiencing any symptoms of pain and suffering? Consider the following:
Mental health issues: Post-traumatic stress disorder, depression, and anxiety are emotional damages that could result from trauma
Long-term disability: Some injuries and illnesses last for an extended period, often leaving an accident victim unable to work
Shortened life expectancy: Some medical conditions reduce the average expected life span
Complications to daily life: Injuries and disabilities can make everyday living tasks difficult or impossible without help
Discomfort: Injuries like strains, fractures, and damaged joints can cause uncomfortable sensations
Shame, fear, or embarrassment: Amputations, scars, and mobility issues create social and emotional challenges
You can pursue pain and suffering damages in various types of personal injury cases, including:
What about when an accident happens at work? In New York, you must report your injury to your employer to benefit from workers' compensation.
New York workers' compensation
In New York, workers' compensation insurance provides cash benefits and medical care for employees who experience an accident or become ill directly due to their jobs. Fault is not a determining factor of a workers' compensation claim.
You could claim benefits even if you were partially to blame for your injuries. However, there are exceptions. You cannot recover workers' compensation benefits if:
You attempted self-harm
You hurt yourself trying to harm someone else, or;
Your injury directly results from drugs or alcoholic intoxication
When you do qualify for work comp, your employer's insurance company is responsible for paying work-related benefits, namely:
Disability benefits of a percentage of your average weekly wage (or up to the maximum allowable amount and duration)
Paid pregnancy and maternity leave for before your due date and after giving birth
Medical treatment only from your designated health care provider (except in emergency cases)
Payment of medical bills, necessary medicine, and medical devices
Reimbursement for healthcare-related travel
Lost wages if you are disabled and unable to work for more than a specified number of days
You cannot get pain and suffering damages from New York workers' compensation insurance. You must file a separate personal injury case to recover non-economic damages. Learn more by scheduling a free consultation with our legal team based in New York City.
Calculating Pain and Suffering Damages
How are pain and suffering calculated in New York? There are two methods often used in the American legal system.
The multiplier method
Suppose you are awarded $40,000 for your car accident losses. Using the multiplier method, the amount of your economic damages is multiplied by a certain number.
The multiplier method might use a low number like 1 or 2 for a simple car accident. For severe injuries or extreme negligence (e.g. driving under the influence), a higher number might be used as a multiplier. In general, the number 5 is the highest multiplier used in the multiplier method.
So if your accident was moderately severe and the multiplier is 3, you could receive $120,000 ($40,000 times 3) for pain and suffering damages.
The per diem method
Another way of calculating pain and suffering damages is the per diem method. In this approach, the jury awards the plaintiff a certain quantity of money for each year, month, week, or day. Time begins on the date of the injury and extends into the future based on your expected life expectancy.
Besides these two methods, the pain and suffering damages calculated sometimes relate to the amounts awarded for economic losses. For instance, the medical bills of your injury might amount to $20,000, but now you experience pain that disrupts your normal daily life, including yard work, which you used to be able to perform but now causes you too much pain.
Suppose the cost of New York lawn care services would amount to $10,000 annually. How are the pain and suffering damages calculated in cases like these?
Unlike the multiplier method, which uses a number between 1 and 5 to calculate pain and suffering, the per diem method would multiply the amount of the annual cost for your loss ($10,000) by the remaining years of your life expectancy.
Maximizing Your Pain and Suffering Damages
Pain and suffering damages calculated according to the above-mentioned approaches are not necessarily maximized. There is no specific dollar amount that can be applied to pain and suffering. In court, a judge or jury will attempt to accomplish the difficult task of calculating damages.
Various factors influence how much (if any) pain and suffering compensation is awarded to the plaintiff. What you do now can affect the ultimate success of your personal injury case.
Physical pain
How can anyone understand the pain and suffering felt by someone else? If you share how you feel, you can strengthen your chances of proving pain and suffering damages.
For instance, ask the doctor to note your pain levels in your medical records while receiving medical treatment. You can also keep a journal of your daily life. In it, describe how your physical pain impacts your ability to participate in work, school, and family activities.
Emotional distress
Emotional trauma and mental pain cause genuine suffering and distress. For instance, after a motor vehicle accident, you might be afraid to drive or ride in a car. Nightmares of your car accident could keep you up at night.
If mental anguish continues long after a trauma ends, it may be possible to seek pain and suffering damages. Getting fair compensation is not easy. You will also need to gather evidence of your pain and suffering.
Your lawyer can help you analyze the intensity and duration of your symptoms. He or she can also consult psychological professionals to define your emotional injuries.
Claiming Financial Losses
Pain and suffering are categorized as non-economic damages. Your lawyer can tell you whether your claim qualifies to pursue these. Consider the examples of economic damages described below.
Property damage
This falls under economic damages, encompassing harm to real or personal property due to someone else's negligence. It also includes intentional acts, such as theft or vandalism.
You could claim economic damages for the damage or destruction of:
Residential property (e.g. home, lawn, driveway, garage)
Commercial property (e.g. offices, stores, warehouse, farms, parking lots)
Personal property (e.g. motor vehicles, bicycles)
Typical economic damages are the cost of restoring your property to its original condition before the incident. If this is impossible, the at-fault party would be liable for the cost of replacement and the financial losses associated with changes in market value. In the case of an auto accident, an insurance adjuster will assess the economic damages.
Lost wages
When injuries, pain, and suffering prevent you from working, you can suffer grave economic damages. Personal injury lawyers can calculate damages for lost wages and loss of earning capacity.
Lost wages refer to money you would have earned if serious injury had not interrupted your ordinary working schedule. It includes your regular salary, tips, and any vacation time you used for your recovery.
What if a permanent injury or disability means you cannot return to work or earn less than before your accident? You can sue for damages based on your loss of earning capacity.
Your legal team can calculate a dollar amount to request in your personal injury claim, considering factors like:
Lost opportunities for promotions and overtime
Lost 401K benefits
Lost stock options
Lost retirement pay
Keeping track of your employment documents and tax statements will help your attorney build your personal injury case.
Wrongful death damages
If you are related to an accident victim, you could qualify for wrongful death damages. Qualifying family members can seek compensation for:
Medical bills accrued before the person died
Economic damages associated with the end of the victim's life (e.g. funeral, burial, cremation)
The wages the victim was earning and would have earned in the future
The lessened value of their inheritance
Services provided by their loved one (e.g. cleaning, childcare)
Wrongful death lawsuits are a special type of personal injury action, but New York law prohibits awards of pain and suffering damages in such cases. "Sorrow, mental anguish, injury to feelings, or for loss of companionship" may not be considered.
Hill & Moin invites you and your close family members for a free initial consultation. Speaking with our compassionate staff about your pain and suffering is one of the best ways to learn about your legal options.
Medical bills
Getting proper medical treatment in the United States is often expensive. Traumatic brain injury (TBI) is one of the most costly auto accident injuries. One research study revealed that TBI medical expenses average between $4,295 and $40,930 per patient annually.
Compared to non-economic damages, medical bills are easier to calculate and track. Therefore relevant to your legal claim, make sure to keep your medical records in a safe place. Note even smaller purchases, such as medication bills and medical travel receipts.
Secure Your Future Now
Our clients know that receiving maximum compensation does not happen by chance. Rather, they have seen firsthand the extraordinary results of our methods and know that working with us is like having a lawyer in the family protecting your rights.
Hill & Moin's legal team is ready to welcome you. Schedule your free consultation to learn how to claim damages for pain and suffering, either at our New York City law office or another location convenient to you.
Call (212) 688-6000 to discuss your Personal Injury Recovery SolutionsⓇ today. We can examine your case and help you understand whether you qualify to seek pain and suffering damages.
Don't wonder about your rights!