Who Can File a Wrongful Death Suit?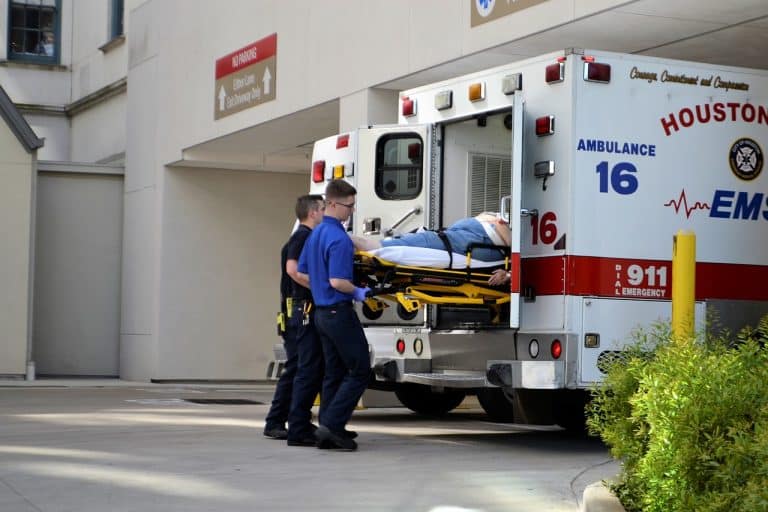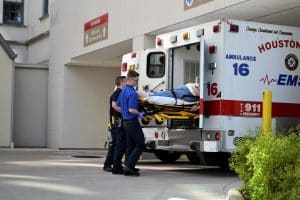 Losing a beloved family member can mean you are left not only battling grief but also facing a host of financial challenges. When a person's death occurs due to someone's negligence, surviving family members have every right to pursue compensation via a wrongful death lawsuit.
In New York, wrongful death claims can only be brought by the personal representative of the deceased. At such a time, you need the support of a compassionate and experienced attorney who will treat you like a member of the family and help you navigate the complexities of wrongful death statutes.
At Hill & Moin, our wrongful death lawyers will listen to your story and advise you on how best to proceed with your claim. Schedule a free consultation today by calling (212) 668-6000 or filling out our online contact form.
Filing Wrongful Death Claims in New York
In New York, only the personal representative of a deceased person has the right to file a wrongful death suit within the time specified in the relevant statute of limitations. The representative may also be known as the executor and is usually a trusted friend or immediate family member named in the will before the person died.
It is important to note that this is a key area where New York state law differs from many other states. For example, in some states, certain family members do have the right to bring a wrongful death claim. However, only the decedent's personal representative has that right in New York.
When there is no will
If the person's death occurs before he or she makes a will, the Surrogate's Court will go through the process of administration. This involves appointing a qualified person, usually one of the deceased person's immediate family members, to serve as the administrator of the estate.
The order of priority for appointment as administrator is as follows:
Spouse
Children
Grandchildren
Parents
Siblings
In rare cases where none of these family members can serve as the administrator, distant family members or a third party agreed on by the heirs may be appointed. The administrator will then act as the personal representative in a wrongful death case.
Defining Wrongful Death in New York
While any death is a tragedy for the family, most deaths do not meet the legal criteria for wrongful death in New York. State law requires that the death must have occurred due to "a wrongful act, neglect, or default."
Determining whether you have a case
Each wrongful death case is unique, and understanding the legal terminology can be challenging. So don't be quick to conclude that you don't have a case. Instead, schedule a free consultation with a wrongful death attorney who will listen to your story and explain the legal routes available to you.
Wrongful death lawsuits following criminal actions
Wrongful death claims are sometimes brought following criminal actions, although this is not always the case. New York state law has a specific statute of limitations in such cases.
If you lost your loved one due to the criminal actions of another, choose an experienced wrongful death lawyer who can advise you on your rights.
Proving Wrongful Death Suits in New York
Wrongful death lawsuits are similar to making a personal injury claim. The main difference is that the personal representative pursues the claim rather than the plaintiff.
Both types of lawsuits must establish the following:
Duty of care: The responsible party had a duty of care toward the deceased person
Negligence/intention: The person's negligent or intentional actions violated his or her duty of care
Causation: The defendant's actions caused the victim's death
Dependents: Wrongful death claims must also show that the decedent had survivors who were dependent on him or her or were beneficiaries of his or her estate
Damages: The decedent's survivors suffered economic losses because of his or her death
If you hire a wrongful death attorney, he or she will work with a legal team to build a strong case for damages on your behalf.
Evidence in Wrongful Death Cases
Your attorney will gather evidence related to the decedent's death from various sources. These may include:
Death certificate
Autopsy report
Police reports
Video and photographic evidence
Testimony of eyewitnesses and expert witnesses
Medical records
All evidence must meet the standards outlined in the New York Evidence Guide. Therefore, it is helpful to gather as much evidence as possible and hand it over to your attorney.
Scenarios Leading to Wrongful Death Claims
Wrongful death claims can arise from many different scenarios, including the following.
Auto accidents
Tragically, in 2020, some 1,046 people died in fatal crashes on New York roads. If your family member was killed in a car accident that was someone else's fault, his or her personal representative may be able to file a wrongful death claim.
Medical malpractice
If a doctor or health care provider made a mistake that caused your loved one's death, you might have a case for medical malpractice. These cases can be challenging to prove, as a wrongful death lawyer must demonstrate how the healthcare professional's decisions and actions did not meet the accepted medical standard of care.
Some instances of medical malpractice could include:
Surgical errors
Failure to make an accurate diagnosis
Improper treatment
Lack of warning of known risks
Errors with medication of anesthesia
These cases are not easy, but your claim may have merit. Let an experienced attorney advise you on whether you can file a wrongful death claim and pursue justice for your loved one.
Intentional acts
While many wrongful deaths occur due to negligence, some are the result of intentional acts. For example, in 2022, 433 people lost their lives in homicides in New York City alone. Whether you have a criminal case or not, you may also have recourse to file a wrongful death lawsuit if someone else's intentional acts caused the death of your family member.
Criminal and civil cases follow different laws and have different burdens of proof. So even if someone has been acquitted in a criminal court, there is still a possibility of filing a successful wrongful death claim.
Come talk to the legal team at Hill & Moin for free. We can arrange for a wrongful death attorney to listen kindly and patiently as you explain what happened to your loved one. He or she can then advise you on the legal avenues that you may be able to explore.
Exceptions to wrongful death claims in New York
Losing a baby before birth is a crushing blow for any parent. However, the 1969 Endresz v. Friedberg case established that the New York wrongful death statute does not allow you to file a claim if a fetus dies before birth. This would be the case even if another person's wrongful actions caused the fetus's death.
Wrongful Death Damages
New York law allows the personal representative to pursue monetary damages in wrongful death lawsuits. These may include:
Funeral expenses
Burial costs
Medical costs arising from the decedent's final illness or injury
Lost financial support to the decedent's dependents
Loss of services and support the deceased person would have provided
Lost inheritance
Conscious pain and suffering of the decedent during his or her final illness or injury
One important difference between New York state law and some other states is that it does not currently allow the personal representative to seek damages for the pain and suffering the family endured as related to the victim's death.
Punitive damages
In certain cases where the defendant's actions were particularly egregious, the personal representative may also be able to pursue punitive damages. New York law states that "punitive damages may be awarded if such damages would have been recoverable had the decedent survived."
Do you want to achieve justice by pursuing punitive damages? A qualified and experienced wrongful death attorney can advise you as to whether this option is available in your case.
Who can receive damages in a wrongful death claim?
Although only the deceased's personal representative can pursue the wrongful death lawsuit, the damages may be awarded to others. The damages will be distributed in accordance with the deceased's will.
If a person dies without a will, the damages will be distributed according to New York intestacy law as follows:
Surviving spouse, no children – Spouse inherits everything
Children, but no surviving spouse – Children inherit everything
Spouse and children – First $50,000 plus 50 percent of the balance to the spouse, remainder to the children
Parents, no spouse or children – Parents inherit everything
Siblings, but no immediate family – Siblings inherit everything
If none of these scenarios apply, there are further laws regarding more distant family members.
Trust Hill & Moin With Your Wrongful Death Lawsuit
At Hill & Moin in New York City, we believe in treating our clients like family. We know that when you are grieving the death of a treasured family member, the last thing you want to do is fight the insurance companies and other opposing parties. So we are here for you. Our wrongful death attorneys are here to listen to your story and advise you on how it is best to proceed with your claim.
With over 40 years of trial and appellate experience in fighting tenaciously for fair settlements on behalf of all our clients, we have built a track record of achieving great results. So you can trust us to fight for your rights.
It all starts with a free consultation with an experienced wrongful death lawyer to learn your Personal Injury Recovery Solutions®. Don't delay – call us at (212) 668-6000 or contact us online today.
Don't wonder about your rights!